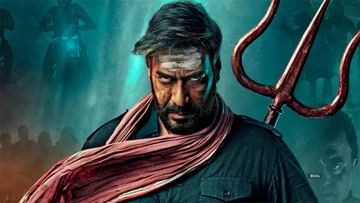 Here is the Twitter review of the movie Bhola directed and acted by Ajay Devgan. This movie is a remake of Tamil super hit movie Khaidi.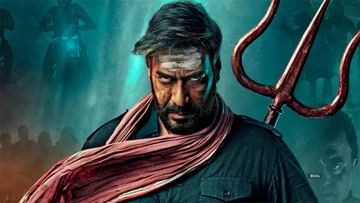 Bhola movie
Ajay Devagan starrer Bholaa Hindi movie released today (March 30). Ajay Devgn's Bhola movie, known as Remake King, is a remake of the Tamil movie Khaidi. The movie is directed by Ajay Devgan himself. Even though it is a remake movie, the audience who saw the movie on the first day liked the movie a lot.
Bhola movie has been released in around 4000 screens worldwide. On the first day, the movie received good response from many places. Many people who saw the movie on the first day shared their reviews on social media and most of them praised the movie as good.
Popular movie critic Taran Adarsh ​​saw the movie and shared his review on Twitter, it is a sure mass movie. Ajay Devgan and Tabu have made the movie even more popular with their acting and screen presence. Ravi Basruru is the major plus point of the movie. He said that the cinematography is sharper and the duration of the movie would have been better if it was a little shorter. The movie has been rated three out of five.
A movie lover named AK Sharma said that Bhola movie is amazing. Some scenes of the movie will be remembered for a long time. The movie has amazing cinematography and action. Watch the movie, whistle and enjoy.
Also Read: Movies Releasing This Week: One Big Movie Released This Week, What's Your Pick?
Bhola, Pakka Paisa Vasool movie. Acting, story, VFX and action scenes are really amazing. Ajay Kaswan said that 90 out of 100 marks can be given for everything. Bhola is a solid action movie, but the sentimental element is also good in the movie. This is Pakka Paisa Vasool movie. Ajay Devgn's action scenes have taken the movie to another level. Tabu shines once again. Rohit Jaiswal said that Deepak Dobrial has once again shone in the villain role.
This is a great mass movie, with solid thrilling elements. Ajay Devgan has created the movie Bhola with absolute perfection. There is emotion in the movie. There are scenes where Vishal gets hit. There are wonderful dialogues. There are amazing action scenes. A movie lover named Ashwin Kumar said that the 3D experience is also amazing.
Bhola movie is a remake of Tamil movie Khaidi. But the director Ajay Devgan has made some changes to the story of the original movie and brought it to the screen. Ajay Devgan played the role of the hero played by Karthi in the original movie and Tabu appeared in the role of a police officer.
Click here for more movie news
breaking news