Irshadgul News report,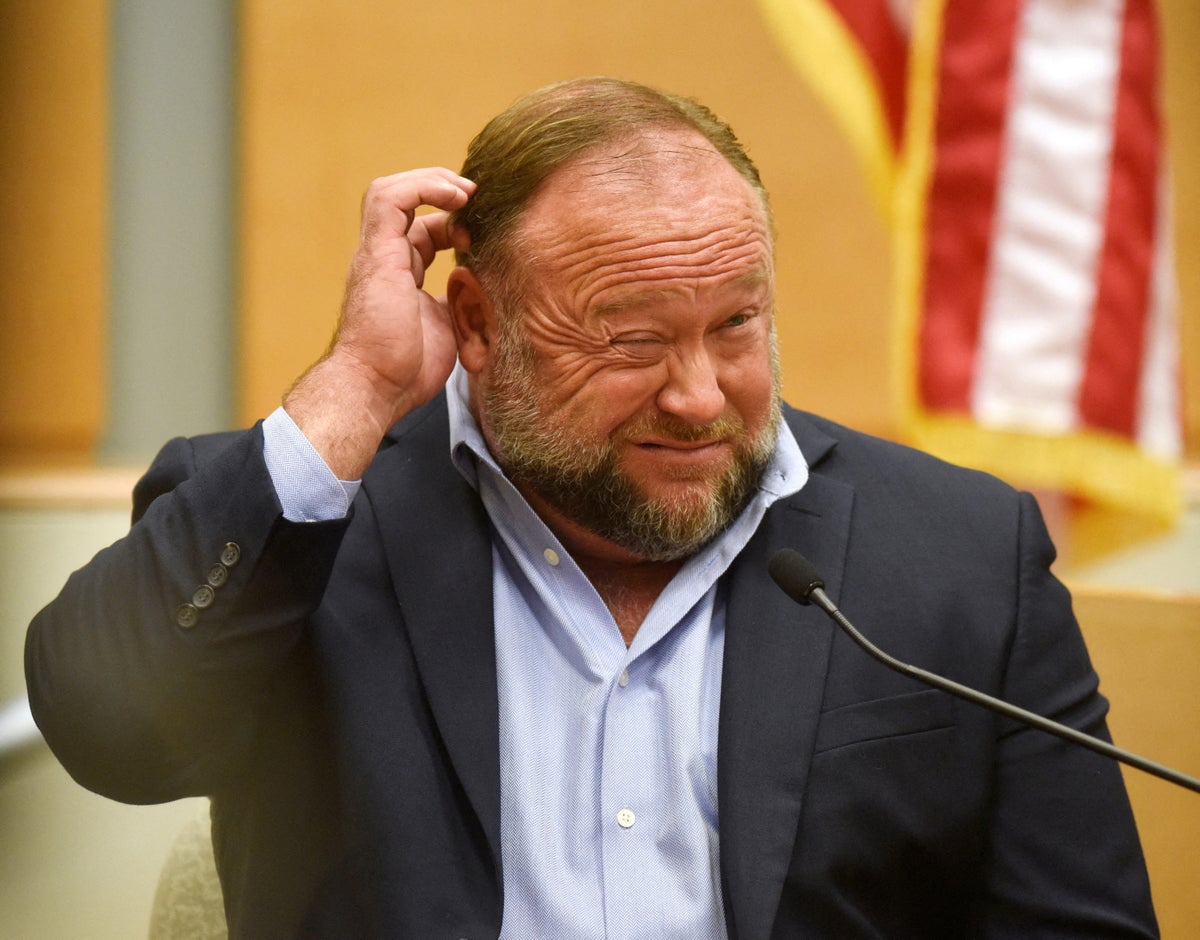 Alex Jones shouted that he was "apologizing" for spreading the lie that the Sandy Hook massacre was a "hoax" as family members of some of the victims were seen crying in court.
There was chaos in the courtroom on Thursday when a right-wing extremist took a stand in his defamation case and refused to accept any responsibility for troubling the families of the victims for a decade.
"I've already said I'm sorry hundreds of times. And I ended by saying sorry," he shouted across the courtroom.
The far-right conspiracy theorist – who has done most of the test by mocking the proceedings on his InfoWars show – lamented that "people think I killed the kids".
The dramatic scene unfolds as Christopher Mattei, an attorney for the victims' families, confronts those he accused of being "crisis actors" as soon as their children and loved ones are murdered.
The jurors were shown heart-wrenching footage of Robbie Parker speaking to reporters the day after the 2012 massacre.
Mr Parker's six-year-old daughter Emily was one of 26 students and staff members who were killed in a mass shooting at Sandy Hook Elementary School.
She shed tears as she paid tribute to her little girl, who "made the world a better place" to live in.
"My daughter Emily will be the first to give all her love and support to the victims," ​​he said.
"Because she was the type of person she was."
He told reporters about his final moments with Emily on the morning of the massacre.
After jurors watched the heavy footage, Mr Mattei pointed to Mr Parker in the courtroom and asked Mr Jones if "Robby Parker is real".
The right-wing extremist accepted "yes" – after claiming that the parents of the murder victims were "crisis actors" whose children never existed.
"For years you've hit his back, haven't you?" Mr. Matei said.
When Mr Mattei told Mr Jones that "these are real people", the Infowars host began an ignorant rant about "liberals" and "Iraqis", before asking if he was "in China".
"Like all Iraqis you liberals killed and loved. you are incredible. You switch emotions on and off as you wish, it's just an ambulance chasing it," he said.
Mr Mattei asked the conspiracy theorist to "show a little respect" as family members of the victims of the 2012 massacre sat in the courtroom listening to their diaries.
"You have families in court who lost children, sisters, wives, mothers," said Mr. Mattei.
Not impressed by the statement, Mr Jones lost his cool and went on the defensive, vowing never to apologize again for his pain.
"Is this a conflict session, are we in China? I've already said sorry hundreds of times and I've said sorry. I didn't generate it, I wasn't the first to say that," he said angrily .
"I have already repeatedly apologized to the parents, I am not apologizing to you. I do not apologize to you."
While Mr. Jones and Mr. Mattei increasingly quarreled, Mr. Jones's lawyer began repeatedly shouting "objection" at the commotion.
Judge Barbara Bellis warned both lawyers in a sidebar that the courtroom is "not your show", before asking Mr Jones to "respect the process".