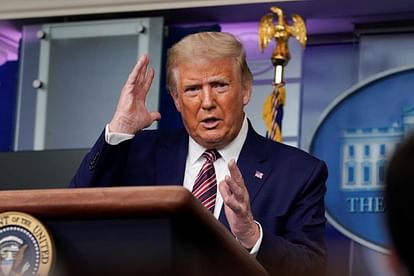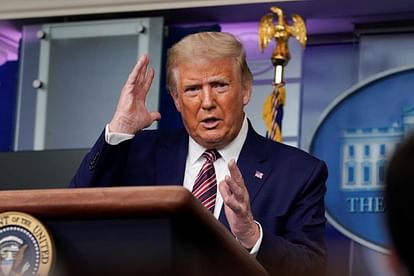 Donald Trump (file photo)
– Photo: PTI
Expansion
Former President Donald Trump will not participate in the second debate of the Republican Party. In fact, at the time of the debate, Donald Trump will address a crowd of union workers in Detroit. He will address the auto workers. Let us tell you that Trump was also absent from the first presidential debate being held by the Republican Party.
Second debate will be held in California
Donald Trump is critical of US President Joe Biden's policy on electric vehicles. Trump has alleged that Joe Biden is waging a war against the auto industry through the electric vehicle mandate. Trump is far ahead in the race to become the presidential candidate from the Republican Party. Despite not participating in the first debate, Donald Trump is ahead of his nearest rival with 50 percent points. The first debate of Republican Party candidates was held in Wisconsin last month. The next debate will be held at the Ronald Reagan Presidential Foundation and Institute in Simi Valley, California.
Union workers are angry with Biden government
According to American media, Joe Biden got the support of working class voters in the presidential elections held in the year 2020. It is believed that Trump is now trying to win over this class to his side. Auto workers have started a strike last week against three big auto manufacturing companies of America. Auto workers demanded salary and other benefits. Unions have previously been supporting the Democratic Party, but now Trump is trying to woo this class.
The special thing is that the strike of auto workers and Trump's address to the union workers is also important because this class mainly lives in Michigan, Pennsylvania and Wisconsin and in these three places there is competition between the Republican Party and the Democratic Party.