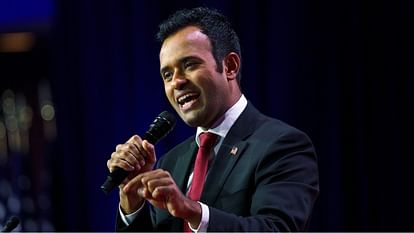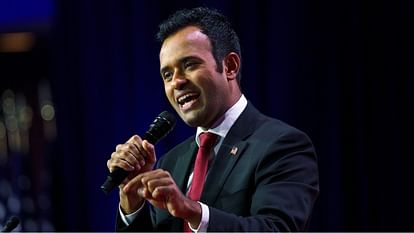 Vivek Ramaswami.
– Photo: Social Media
Expansion
This time, if the name of any candidate is being discussed the most for the presidential elections in America, then it is Vivek Ramaswamy of Indian origin. After making the statement of closing down institutions like FBI, he has once again said something shocking. He described the H-1B visa program as a form of 'indentured servitude'. He said that he will stop this lottery based system. He also said that if he wins the election, he will replace it with a meritocratic system. Let us tell you that his statement has come when he himself has used the H-1B visa program 29 times.
Ramaswami said that the H-1 visa system benefits only the company that sponsored the H-1B immigrant. America needs to end chain-based migration. He said I will finish it. He said that there is a need to replace this lottery based system in America with meritocratic entry. He said people who come as family members are not merit-based immigrants who make skill-based contributions to this country.
According to Politico report, from 2018 to 2023, US Citizenship and Immigration Services has approved 29 applications for Ramaswamy's former company Roivant Sciences to hire workers under H-1B visas. Despite this, he said that the H-1B visa system is bad for everyone involved. Let us tell you that Ramaswamy had left his post of COO at Roivant in February 2021, although till February this year he remained the Chairman of the Board of Directors of the company.
At the same time, when asked about the policy stance of the Republican presidential candidate, his press secretary Tricia McLaughlin said that in his role as a policy maker, his aim is to do what is right for the country as a whole. He said Vivek believes the rules overseeing the US energy sector are deeply broken and need to be fixed.
This is H-1B visa
The H-1B visa is a non-immigrant visa that allows US companies to hire foreign workers in specialized occupations. Technology companies depend on it to hire thousands of employees every year from countries like India and China. The US government provides 65-85 thousand H-1B visas to various companies every year. With the help of which companies can provide jobs to skilled workers from abroad. Apart from these, 20 thousand additional visas are given to companies by the US government for advanced degree holders. This visa is valid for 3 years and can be renewed for the next three years. According to the data provided by the US government in the financial year 2022, out of the total H-1B visa holders there, 73 percent i.e. about 4,42,000 visas have been issued to people of Indian origin.
what is indentured labor
Indentured labor is also known as Jhaaghi. These were laborers who were taken to work on plantations in Fiji, South Africa, East Africa (namely Mauritius, Seychelles, Reunion, Tanzania, Kenya and Uganda), Malaysia, Singapore during the British period. These laborers were called indentured servants.