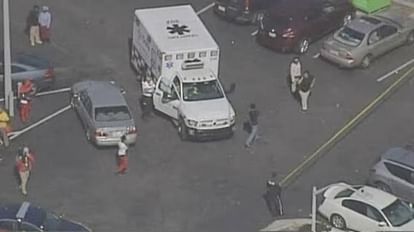 The shooting took place near a shopping mall in Atlanta, Georgia.
– Photo: Social Media
Expansion
A firing took place on Saturday (local time) near a shopping mall in Atlanta, the capital of Georgia in the US. Three people, including a teenager, died in the incident.
A man was reported shot on Evans Street in southwest Atlanta at around 1:30 p.m. local time. After this the officers were called to the spot.
Identity of the accused not revealed
According to preliminary investigation, one of the three victims initiated the firing incident. First he reached those two people and opened fire. Police said one of them took out a pistol and fired back. According to the report, all three were men. One of them was 17 years old, the other was around 20 years old, while the third was around 30 years old. The police have not yet revealed the identity of the accused.
According to the report, the police are investigating the motive behind the firing.