Amritsar- On the instructions of Chief Minister Mann, the Punjab Police has launched a drive against gangsters in the state. Amritsar Rural Police has got a big success today. Police have arrested four gangsters. These four gangsters belong to the Happy Jatt group. The police have arrested the gangsters with weapons.
The police officials informed that these gangsters were in the mood to carry out a major incident in the district.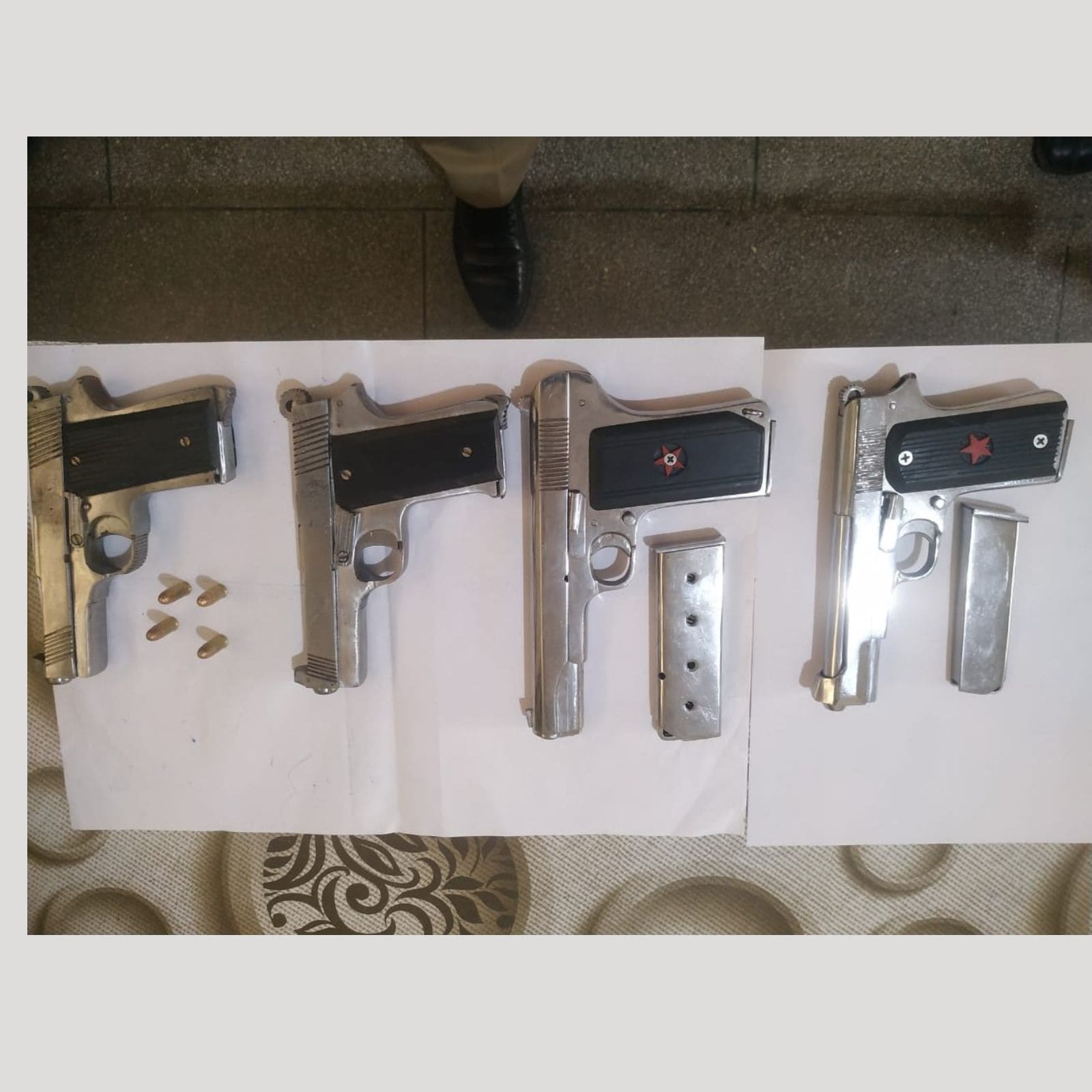 They have carried out many incidents before. Punjab Police was looking for these gangsters for a long time. Jaggu, the four wanted accomplices of the arrested Happy Jat gang, had an enmity with Bhagwanpuria, over which a big conspiracy was planned to kill Jaggu's goons. 32 bore and 30 bore pistols have been recovered from them.
Published by:Ashish Sharma
First published:
Breaking news in Punjabi first on News18 Punjabi. Latest news, live update news, read most reliable Punjabi news on website News18 Punjabi.