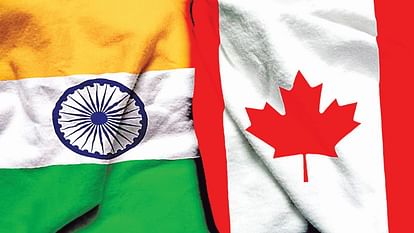 India Canada (symbolic)
– Photo : SOCIAL MEDIA
On one hand, India and Canada are embroiled in a diplomatic dispute, on the other hand, the Canadian Army will participate in a defense conference in Delhi next week. Meanwhile, on Wednesday, senior military officials from both sides said that there will be no impact on bilateral military engagement.
It is noteworthy that the Indian Army is hosting the Indo-Pacific Army Chiefs Conference on September 26 and 27 to develop a common strategy to ensure peace and stability in the region. 15 army chiefs and delegations from 22 countries are participating in the event.
Canada's Vice Chief of Army Staff Major General Peter Scott will participate in the Indo-Pacific Army Chiefs Conference (IPACC). Major General Abhinay Rai, Additional Director General of the Army's Strategic Planning Wing, said, 'It has no impact on us. The Vice Chief of the Canadian Army is coming here, his delegation is also coming here.