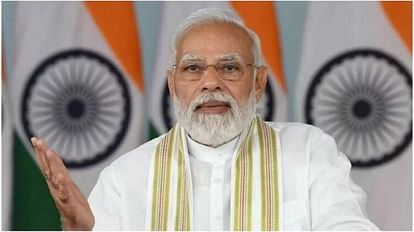 Prime Minister Narendra Modi
– Photo: Amar Ujala
Expansion
Prime Minister Narendra Modi will address the ongoing B20 summit in India on Sunday. Giving information about this, PM Modi wrote on X (Twitter) that tomorrow, on August 27, at 12 noon, I will address the B20 Summit India 2023. The platform is bringing together a wide range of stakeholders working in the business world. It is one of the most important G20 groupings, with a clear focus on promoting economic growth.
Dharmendra Pradhan said at the B-20 summit – India is a storehouse of talent
Addressing the B-20 Summit, Union Education Minister Dharmendra Pradhan on Saturday said that India is a laboratory of global well-being and has a wealth of talent whose source is our civilizational values ​​of Vasudhaiva Kutumbakam. Quoting Prime Minister Narendra Modi, he said that India's aspirations are the welfare of the world and the welfare of mankind.
While addressing the B-20 summit, Pradhan highlighted the importance of education on Saturday. He said that education is the only power which will take forward all development. He said that India as a knowledge civilization has a wealth of talent. On initiatives in the education sector, he said that the 'National Education Policy-2020' which is both futuristic and based on Indian values, is preparing our students for the 21st century.