Bengaluru: All the work was going on like a side plan. The thieves who had been watching for two months had given entry to hit the safe of the luxury house. That time, which had a little time for sunrise, gave him a hand. The resulting mishap has now landed him in jail. A gang of thieves came to a big house for a month to execute a sketch hockey plan, and the house owner's son's sense of time was locked.
The accused had watched the house for one month
The attempted theft took place in the house of Ajay Rama Gopal, the businessman of Hosanna Layout. The accused Sheikh Kalim, Mohammad Ninaz, Mohammad Imran, Syed Faizal, Ram Bilas, Sunil and Rajat Malik had planned to rob this house for 1 month. Similarly, earlier they went to steal and now they are the guests of the police.
Khadeems who came with Machu, Langu, salt powder
The accused had entered the house around 5 am with longu macchu, salt powder and tools. As if Rahul, the son of a businessman, got up and got ready for jogging. At this time, he noticed the scattered things in the house.
Later they got suspicious and checked the CCTV of the house at the same time. Then it was seen that the thieves entered the house. Also, it is known that the thieves are in a room at the same time. He woke up immediately and closed the room door and locked it. After that, he called 122 and informed the police. The police reached the spot in just 10 minutes and arrested the accused and jailed them.
Arrested accused
Actually, when the thieves entered the house, the dog in the house was barking. But the family members who were sleeping did not pay much attention to this. But due to the businessman's son's sense of time, the thieves are caught. It's like getting jailed before the plan to grab the wealth is done.
Accused who formed the Bombay Friends gang
Sheikh Kalim, Mohammad Ninaz, Mohammad Imran, Syed Faizal, Ram Bilas, Sunil and Rajat Malik all have links to Bombay. Accused Sheikh Kalim had returned from Bombay and worked in a Bombay hotel.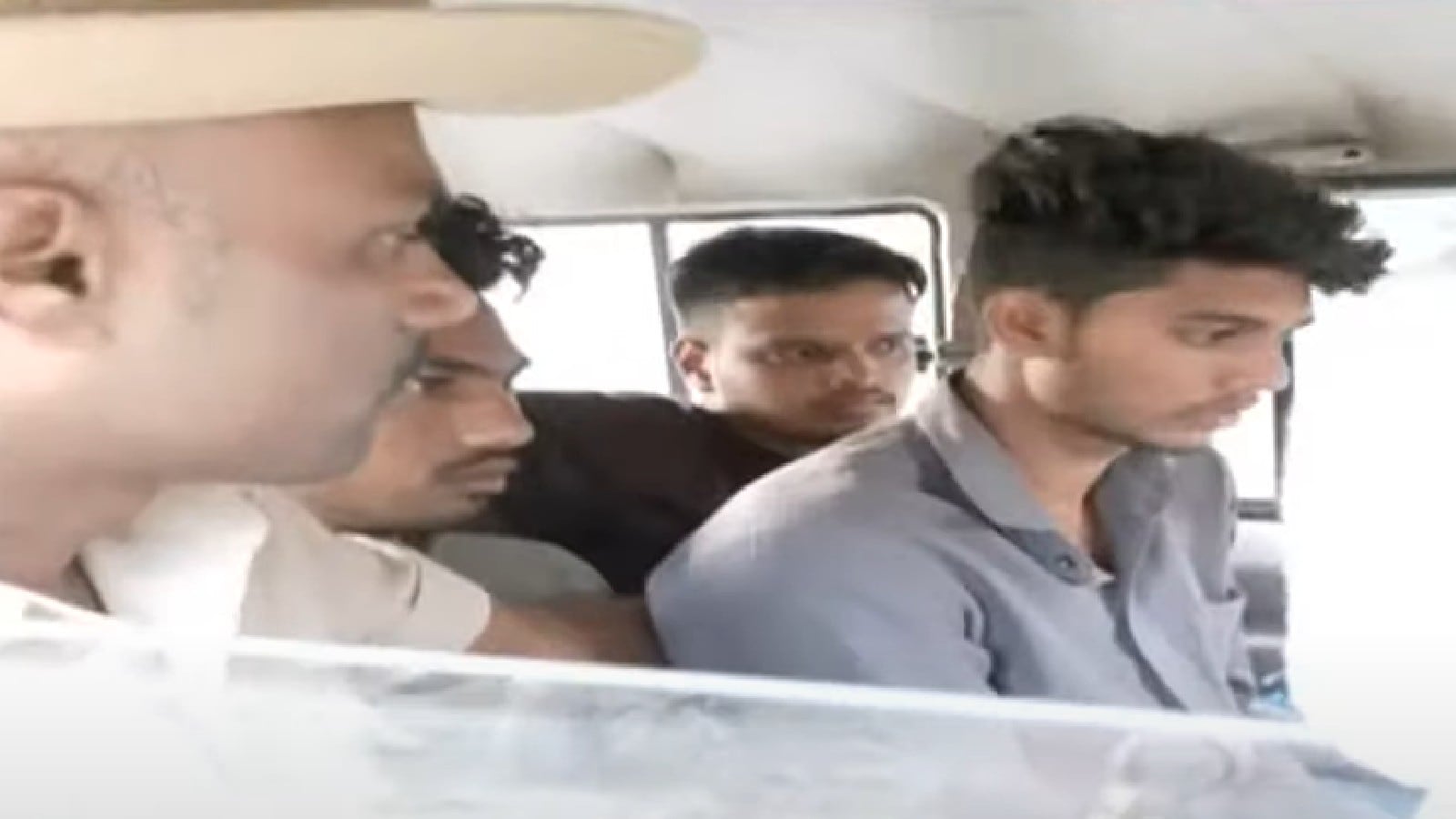 Arrested accused
Also Read: Santro Ravi: Finally Santro Ravi Arrested in Gujarat; Did the minister go to Gujarat to defend the accused? Barrage of questions from Congress
The accused, who had recently returned to the city, decided to steal a house in the outskirts of the city for the sake of money and formed his own gang. Accused Sheikh Kalim is the leader of this gang and all the others are from outside the state.