IG News Updates,
Several people took to Twitter Friday evening to criticize President Biden after he tweeted about serving another two years in the White House.
"Two years in, and I've never been more optimistic about America's future," Biden said on the two-year anniversary of his inauguration, which was January 20, 2021.
But people who responded to the post didn't share the president's enthusiasm.
"Well that makes one of us," replied one user.
Biden's approval rating remains underwater, only 28% say America is moving in the right direction: poll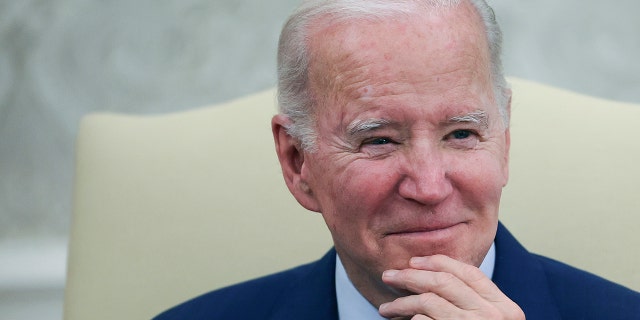 Comedian Tim Young demurred: "Gas is up 40 cents from last month and eggs are $9."
Another tweet said, "You're not even awake. Put the phone down, intern."
Another user commented: "After two years, I'd say there's only one direction you've got to go at this point."
"Jesus take the wheel," said another.
President Biden ignored questions about why classified documents were found at his think tank
Despite the president's optimism, he remains widely unpopular in most opinion polls.
Biden's public approval ratings remain near the lowest of his presidency, with only 40% approving of his performance, according to a new Reuters/Ipsos poll.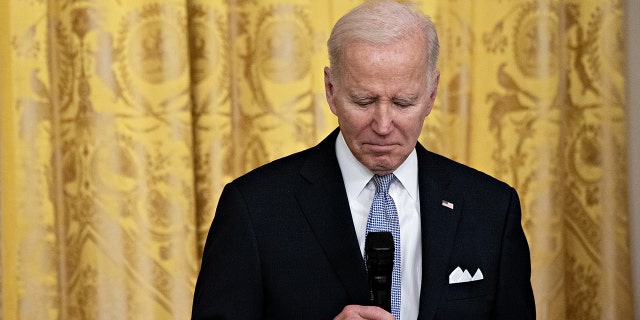 The president fares somewhat better in other polls, though is unable to break beyond the low-40s.
FiveThirtyEight's presidential approval tracker has the president approved by 43.4 percent of Americans.
The president's handling of the economy, continued spending in Ukraine, failure to secure the US-Mexico border, relentless attacks on gun rights, and the discovery of classified documents at his Delaware home have drawn ire from his critics in recent months.
Biden classified documents: National Archives won't share information with House Republicans without DOJ approval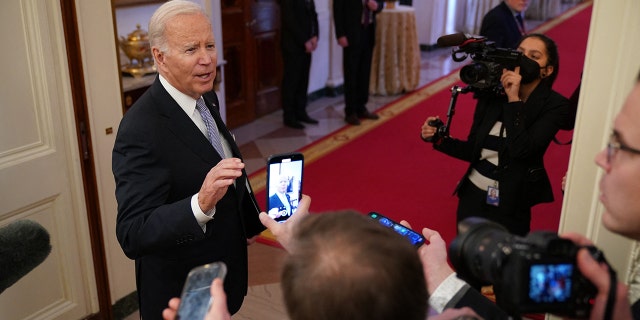 The president and the White House have said that Biden will seek re-election in 2024, although he has not officially announced his candidacy for re-election. Such an announcement is expected and could come as early as next month.
At 80, Biden is the oldest person in US history to serve as president.
According to Representative James Clyburn of South Carolina, he is unlikely to face a primary opponent if he chooses to run.
Clyburn 'all-in' for Biden 2024, warns against primary challengers
"I'm all-in for President Biden," Clyburn told CBS' Robert Costa in an interview. "I think he has demonstrated over these two years … that he is worthy of re-election. And I am confident that he will be re-elected no matter what the Republicans do."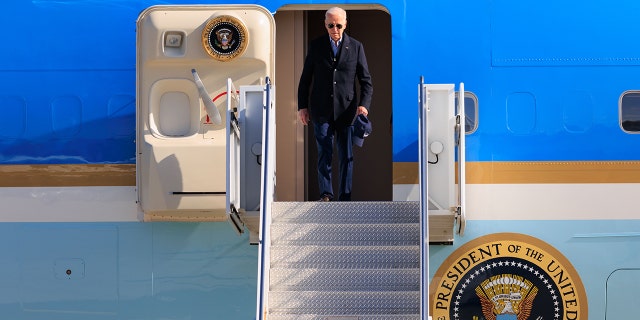 Asked whether Biden would have an opponent in the primary, Clyburn said: "I don't think he will, and I don't think he should."
Click here to get the Fox News app
On the other side of the proverbial aisle, former President Donald Trump has officially announced that he is seeking the Republican nomination in 2024. He is currently the only candidate.
Other potential candidates include former Vice President Mike Pence, Gov. Ron DeSantis, Gov. Nikki Haley, Gov. Larry Hogan, Mike Pompeo, Sen. Ted Cruz and Gov. Glen Youngkin.
Fox News' Chris Pandolfo contributed to this report.