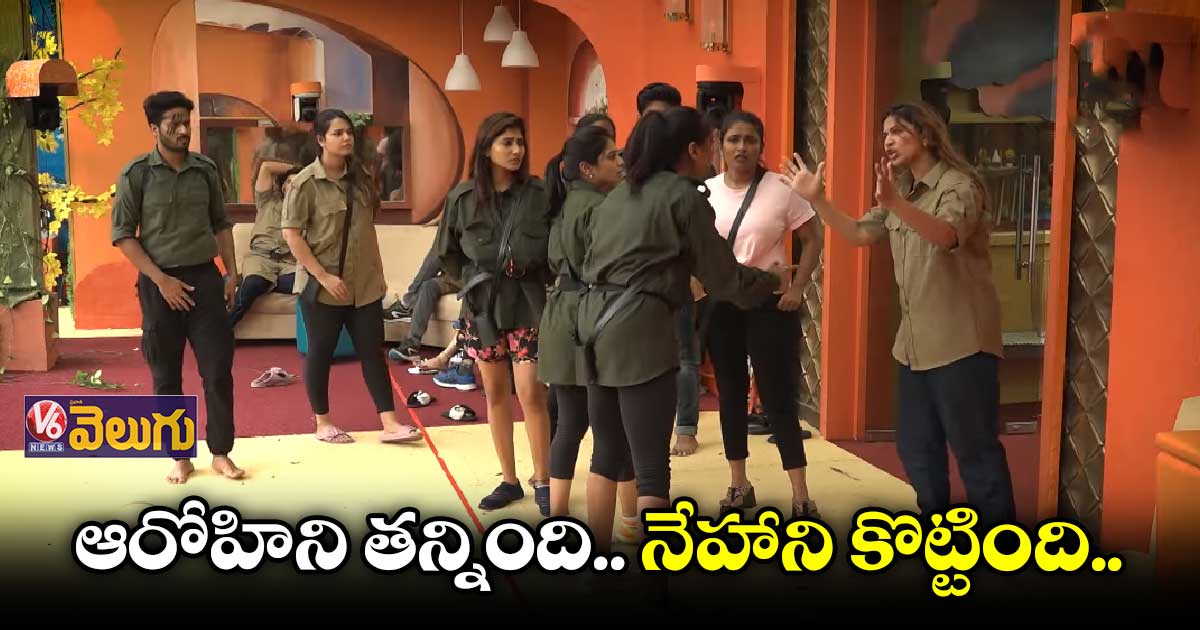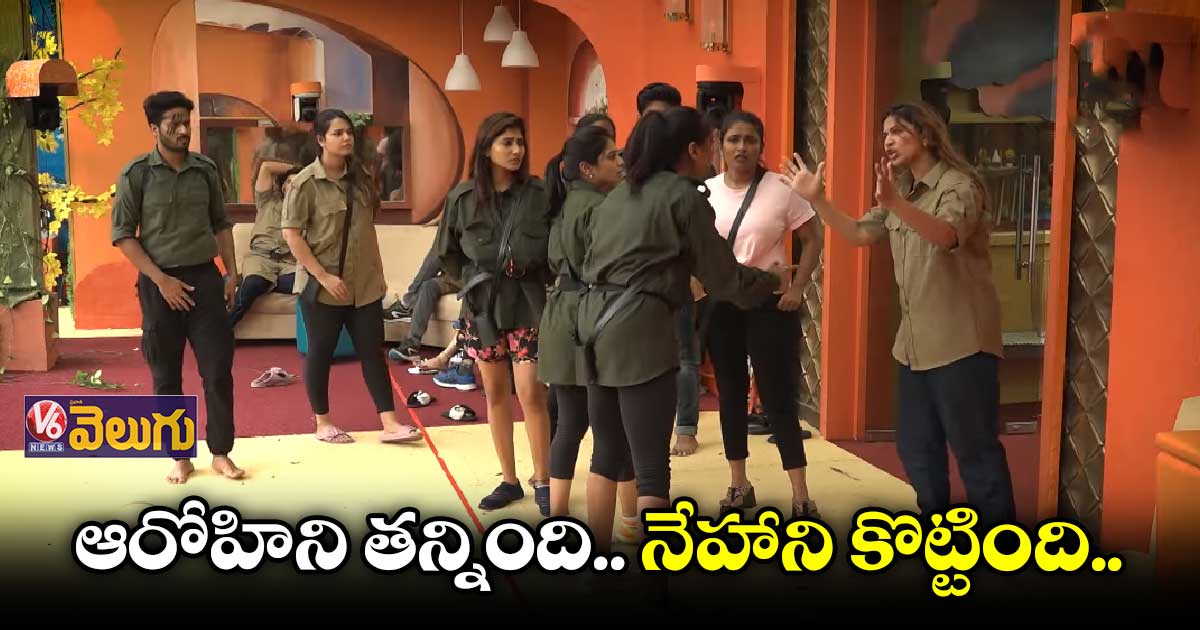 The first day of the game of police and robber in the jungle of Bigg Boss went smoothly. The second day turned juicy. There were clashes between the thieves and the police. There was a fight between the thieves. There was a lot of commotion with robbers and policemen. All in all, the house was in chaos.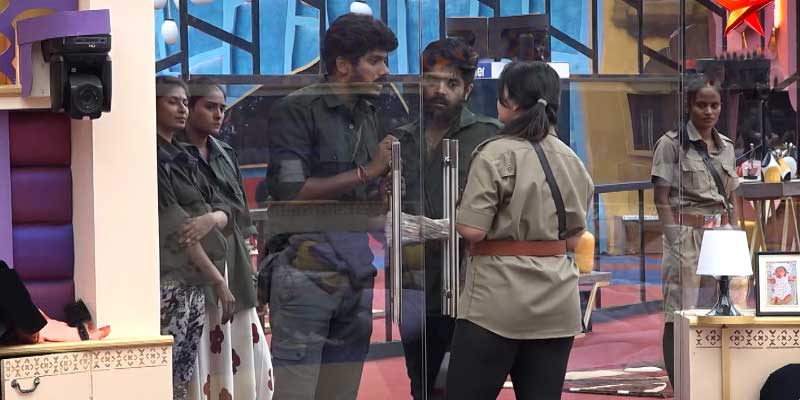 Whose game is theirs!
Thieves are a group. Police are a group. Whose team should they play with? But that's strange.. they all forgot their duties and forgot that they are a group and played whose game they played. There is no one better than Geethu in violating the rules. She is playing with herself. She is making the rules she likes. When I asked her to buy things, she was very clever and refused. Even the police are supposed to protect things from thieves, they steal everything and hide it under wraps. There is no such thing as real unity in a group of thieves. They are stealing their things. They spend their time protecting them. Bigg Boss got angry after seeing all this. He once again explained how to play the game.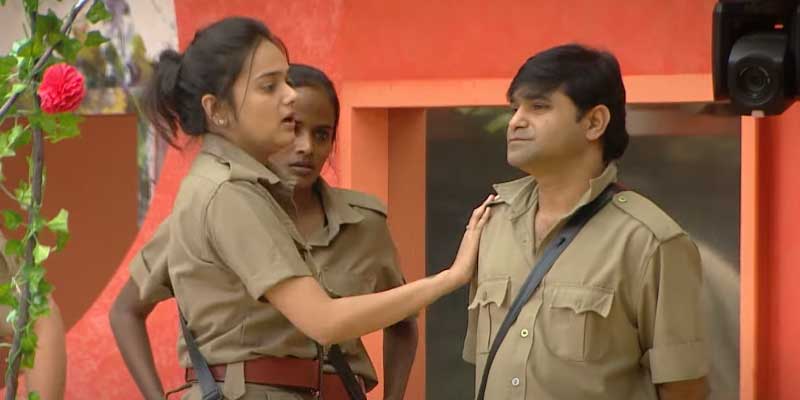 do you know Are you super smart?
While Geethu is making smart strategies, Surya and Srihan are getting stuck in it. She says OK to the deal. Meanwhile, Arohi and Neha plan together not to let Revanth enter the captaincy contest. All his toys were taken away. Revanth got angry with that. He got angry and said, "Is this what honesty means?" Siggu scolded the tribe saying that there is no shame. After that he took a decision in a rage. He challenges the police that he will beat the police even if he is a member of a team of thieves. Sudeepa was going to correct something by saying that it was wrong. That is not possible. After that, Surya and Srihan also came and convinced. He decided that he was not so veeji with him. The head of police offered Adi Reddy to take his toys if needed. Even when people like Arjun and Surya asked, he said no. With that, he did not know whether he knew it or not, and all the rest of his team got confused.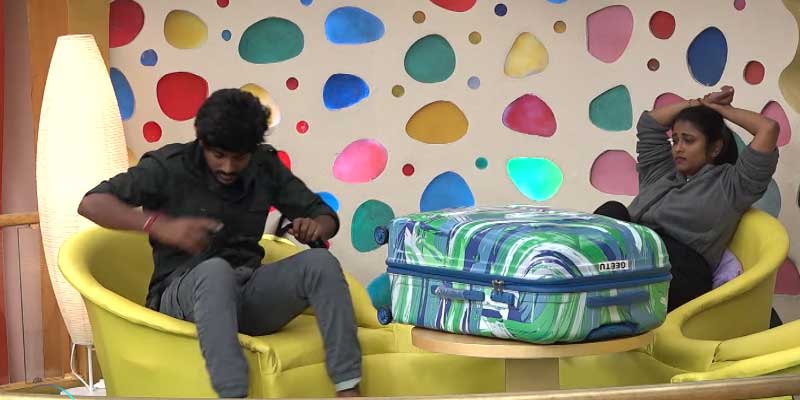 Crossed the line
The contestants feel that the game is like a hunt. Apart from forgetting the rules, they are arguing about who is wrong and who is right. Sometimes they become wild. Thieves can stop the police when they raid. If the police are still in the house even after the raid time is over, they can be kidnapped and arrested. Inspector Inaya forgot that. Raid remained in the store room even though the time was over. The thieves caught her. They tried to get out by force. Two or three grabbed her and a fight started. Inaya, who was very aggressive, could not bear this. Kicked Arohi. Neha was beaten. Panchayat started saying what more. Inaya has no business with other people's feelings, so she continues to voice her opinion. Someone lifted her dress and took it off. What else? Geethu, who was ready to do reviews, made a sudden entry. She added fuel saying that you are changing words, everything you say is wrong. Inaya said that it is her habit to blame others to cover up her mistakes. Both argued for a while. And what will Nagarjuna's reaction be in the weekend episode to these actions and words that cross the line.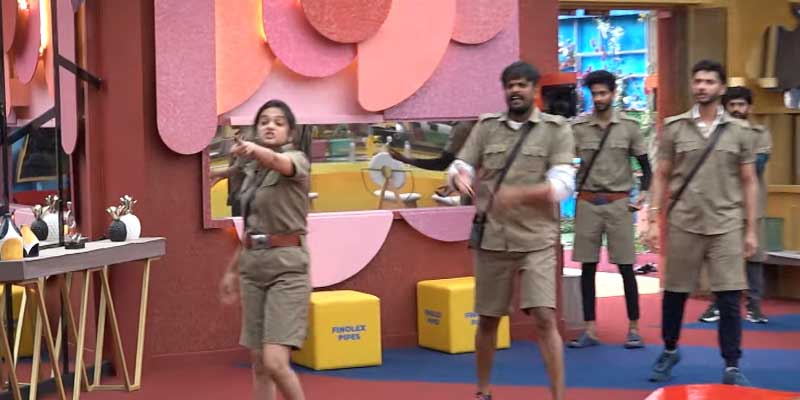 However, when the game started in the forest, everyone started showing their true forms. No one is going to be inferior to anyone. Srisatya is smiling as if she has given a good footage today. It is also drowning in the reputation of always being cool. Baladitya, who defies rules and regulations, cleverly picked up the items hidden by the police along with another. At the end of today's game, Srihan and Surya have the most money. But Geethu, who wants to become a captain anyway, has planned beyond them. She is making various plans to keep more money and toys with her. And whose strategy will work..who will get the chance to compete for the captaincy will be seen in tomorrow's episode.