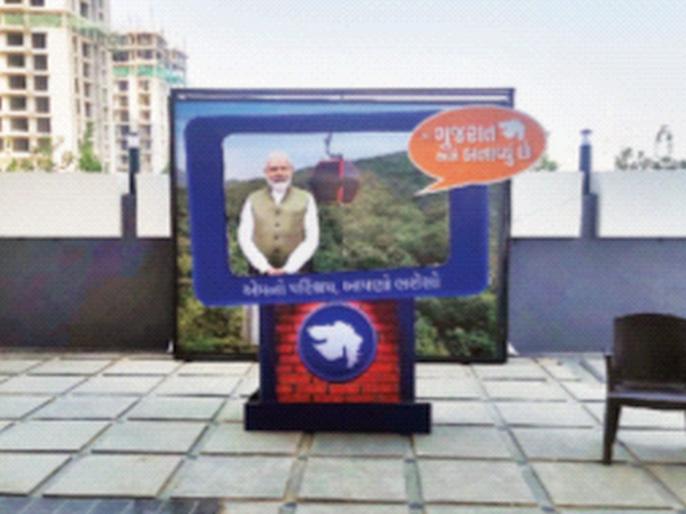 Rajkot : On the issue of unemployment, Congress leader Rahul Gandhi tried to surround the BJP in Gujarat, on the other hand, the BJP has started marketing the industries brought from Maharashtra to Gujarat. BJP campaigners, office bearers and activists are working to convince the youth that how the Airbus project of Tata group along with Vedanta-Foxcon will create employment.
BJP's grip on the issue of development in Rajkot is seen to have tightened. But young people openly express their displeasure that they could not be a part of that development. This is exactly the issue that Congress has spied on. Rahul Gandhi in the Rajkot assembly pointed to the unemployment and closed small industries and appealed to the youth; So you have also pressed the same sore vein of BJP.
Why are young people upset?
When the Lokmat representative discussed with the youth of Rajkot, it was seen that majority of the youth are unhappy about the issue of unemployment.
There has been no government recruitment in the last few years. If the application was called for the job, the exam was not conducted. When taking the exam, the paper broke. Interviews were not conducted if the results were received. Those who were interviewed did not get appointment letter.
There were 3000 seats left on the floors. Three lakh applications were received for that. The statistics of how much the number of educated unemployed has increased due to this, only the youths are presenting the statistics. No big industry has been set up in Saurashtra area in last five years. At least BJP should have paid attention to it, youths hope.
If there is Gandhi in the name, think of Gandhi : Sudhanshu Trivedi
– Mahatma Gandhi wrote an article on Veer Savarkar in his newspaper. In it, he praised Savarkar as brave, clever and patriotic. Therefore, BJP National Spokesperson Sudhanshu Trivedi told Rahul Gandhi and Tushar Gandhi in a press conference on Tuesday that those who have Gandhi in their name should at least read what Gandhi wrote and understand his thoughts.
– Trivedi said, Prime Minister Narendra Modi established AIIMS, an international airport in Rajkot. Connected by a six-lane highway. Saurashtra quenched its thirst by completing the Sardar Sarovar project. However, Rahul Gandhi walked along with those who withheld the water of thirsty Gujarat for 20 years. Therefore, he also criticized that now the people of Gujarat will show 'Aukat' to Congress.
Web Title: Marketing of BJP in Gujarat on 'those' projects in Maharashtra! Example of Vedanta-Foxcon given for job creation
Get Latest Marathi News , Maharashtra News and Live Marathi News Headlines from Politics, Sports, Entertainment, Business and hyperlocal news from all cities of Maharashtra.