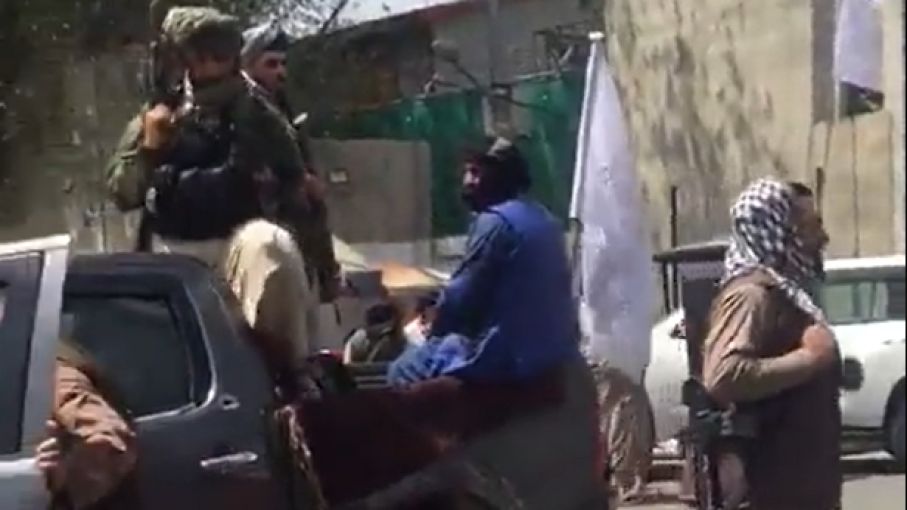 The world's notorious two accidents in Afghanistan within three days due to Taliban extremist and radical violent activities have once again drawn the attention of the world to Afghanistan. The first incident occurred on Friday, June 18 in Kabul, the capital of Afghanistan, where several explosions were carried out at the Karte Parwan Gurdwara in the Bagh-e-Bala area of ​​Kabul. In this terrorist attack, three people including a Sikh devotee and a Muslim guard of the gurdwara were killed and seven others were injured.
According to reports, armed gunmen opened fire on the gurdwara indiscriminately. In October last year too, shortly after the Taliban came to power, the same Gurdwara Karte Parwan was attacked by unidentified gunmen, causing considerable damage to the Gurdwara property.
An encounter between militants and Taliban fighters lasted for several hours at this gurdwara in Kabul on Saturday morning. Taliban security forces killed three attackers involved in the incident in an encounter that lasted for nearly three hours.
According to the information received, Islamic State ie IS has issued a statement claiming responsibility for this attack on the gurdwara. On behalf of the Islamic State, it has been said that this attack has been done in India to avenge the objectionable statements made against the Prophet Muhammad by Bharatiya Janata Party spokespersons in the past.
It is worth mentioning that after the objectionable remarks made against Prophet Muhammad by BJP spokesperson Nupur Sharma, Taliban spokesperson Zabihullah Mujahid in Afghanistan had given this message to India through Twitter on June 6 that- "We urge the Government of India to That he should 'stop such fanatics from insulting Islam and hurting the sentiments of Muslims.
In this regard, after the pressure put on India by many Islamic countries including oil producing countries, the controversial spokespersons of BJP were also removed from the party and spokesperson posts.
But the question is whether this highly condemnable and cowardly attack on the Gurdwara of Kabul by the self-styled followers of Prophet Muhammad increased the glory of Prophet Muhammad? In Muslim-majority Afghanistan, can bloody attacks on the shrines of minority Sikhs be accepted as part of religious or religious teaching?

strong earthquake
However, just three days after the attack on the Sikh Gurdwara in Kabul on June 18, i.e. between 21 and 22 June at 1.30 pm ie 2.30 pm Indian time, this same Afghanistan has to face a major natural disaster i.e. an earthquake of magnitude 6.1. fell. According to preliminary information received so far 3200 people have lost their lives and thousands are injured. The death toll is expected to rise further. Thousands of houses have been destroyed in this. The epicenter of the quake was located 44 km from the southeast city of Khost. Apart from Paktika province, the earthquake also affected Khost, Ghazni, Logar, Kabul, Jalalabad and Lagman. Tremors of the earthquake were also felt in Afghanistan's capital Kabul, Pakistan's capital Islamabad and India. The most powerful earthquake in Afghanistan in the last two decades has posed a great challenge to the Taliban administration.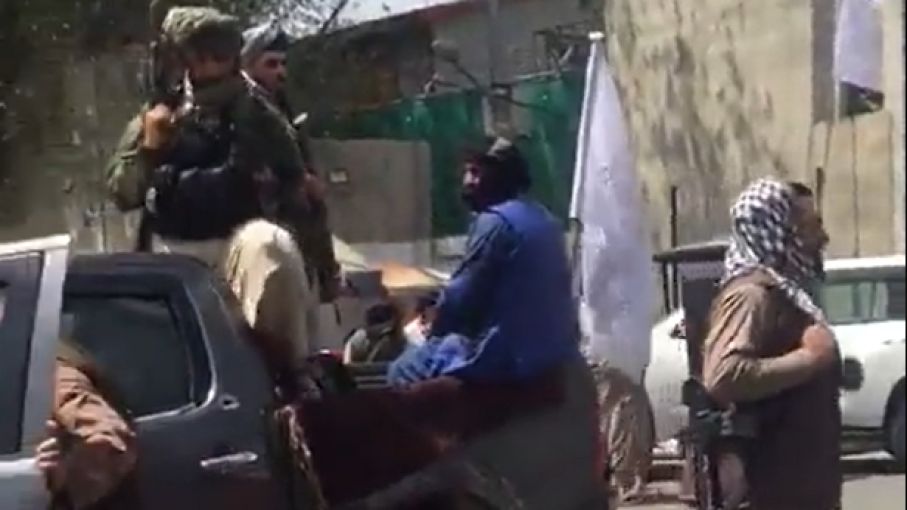 If this natural disaster like earthquake had happened in any other country of the world other than Afghanistan at this time, then many countries of the world would have stood up for help. But the brutal power of Afghanistan and the extremism growing under its protection is not able to create in front of the world the sense of sympathy that the suffering people of Afghanistan need at this time. This disaster has come in the country at a time when US forces from Afghanistan The international community has distanced itself from Afghanistan in the wake of the Taliban taking control of the country after its withdrawal. Due to this situation, it is very difficult to carry out rescue operations in a country with a population of 38 million. Aid groups around the world are afraid and hesitant to come to Afghanistan.
attack on gurdwara
The same Sikh society whose gurdwara was attacked in Kabul, its own volunteers distribute food, medicines and other necessary materials to the people affected in such a tragedy. Anyway, most international aid groups and organizations have left Afghanistan since the Taliban took power last year. Since then, Afghanistan's local medical system has been facing a severe shortage of essential supplies and staff. And of course even the Taliban power apparatus is not capable of handling this disaster.
Despite these circumstances, 20,000 tonnes of wheat, 13 tonnes of medicines, 5,00,000 doses of Kovid-19 vaccines and winter clothes have been sent to Afghanistan from India. The Government of India has first sent two Air Force cargo planes to Kabul carrying 27 tonnes of relief material, which includes tents, sleeping bags, blankets etc. Apart from this, there are reports of sending aid from many countries like Pakistan, United Arab Emirates and Turkey.
Rising extremism in Afghanistan From armed Taliban fighters to fearlessly roaming IS terrorists, they have not only isolated themselves from the world by their inhuman and un-Islamic antics, but the innocent common Afghan people have also been aware of the ill effects of these situations. forced to suffer.
The responsibility of which is undoubtedly the brutal Afghan ruler and many terrorist gangs like IS who agree with his extremist views. Today, under what circumstances and for what reason the general public of Afghanistan's earthquake-affected people remain helpless and who is responsible for this helplessness, helplessness and helplessness, 'Allah is watching or not seeing'.
,