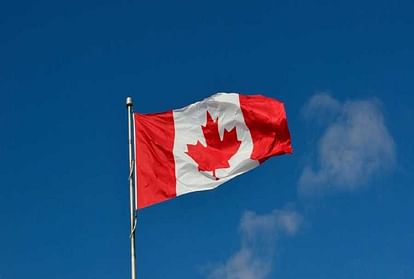 canada flag
– Photo : social media
Expansion
Chandra Arya, MP of the ruling Liberal Party in Canada, lashed out at his own government on Sunday. He said that the government is being inactive in taking action against Khalistani terrorists, while the people of the country's Hindu community are scared after the threats from the extremists.
Arya has made this comment after the threat by Gurpatwant Singh Pannu and other terrorists, in which Hindus living in Canada have been threatened to return to India. The Canadian MP said in a conversation with CBC News, after the statement given by Prime Minister Justin Trudeau in Parliament, I am worried about its outcome. He also cited a popular column that claimed the threat of racial and sectarian bloodshed in Canada was real. Arya said, I am worried that in this bloodshed the blood will be of Hindu Canadians. Arya claimed that most of the Sikhs living in Canada do not support Khalistani activities. Although he does not openly oppose the Khalistanis, he has warm and close relations with the Hindus of Canada.
Three reasons why Hindu Canadians should be afraid
The Canadian MP gave three reasons for Hindus living in the country to be afraid. First, the history of the Khalistan movement is full of violence and deaths. Khalistani terrorists have so far killed thousands of Hindus and Sikhs. Canadians may not have forgotten the Air India blast 38 years ago. It was the largest massacre in the country's history and the world's largest aviation terrorist incident before 9/11. This was carried out by a Khalistani terrorist from Canada. The reality is that those terrorists are still worshiped in some places in Canada.
No action has been taken yet on Pannu
Secondly, a few months ago, a cutout of former Indian PM Indira Gandhi was installed in a public place in Toronto, in which her saree was stained with blood and two assassins were pointing guns at her. It was allowed to be displayed and celebrated publicly. Third, Pannu is openly committing hate crimes and no action has been taken against him yet.