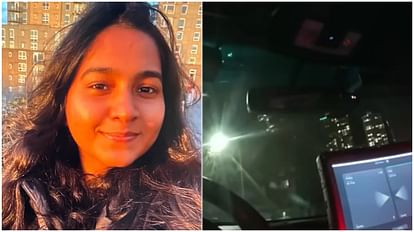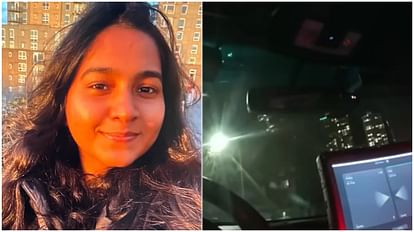 Case of death of Indian student in America
– Photo: Social Media
Expansion
In January this year, Indian student Jhanvi Kandula died after being hit by a speeding police patrol car in Seattle. This matter came to light recently when the police department there released a footage, in which officer Daniel Orderer was seen laughing and avoiding the accident. The student's family became furious over this footage. He says that his daughter was above any price.
this is the case
In fact, Indian Ambassador to America Taranjit Singh Sandhu had raised this matter at the highest level, after which the American government came into action. The incident took place in January, where a police vehicle driven by officer Kevin Dave hit a 24-year-old Indian student, killing her. According to the American newspaper, the officer was driving at a speed of more than 119 kilometers per hour on his way to the scene after receiving reports of an overdose.
In the bodycam footage released by Seattle Police, it was seen that Officer Daniel Order laughed and avoided the accident. He also refused to accept that Officer Dave was guilty. Officer Order says his life had 'limited value'.
Also read- US: Indian Ambassador raised the issue of death of Indian student due to collision with police vehicle; US government in action
family's anger
According to the report, the student's family described the officer's actions as tragic. He said that it is really disturbing to hear such insensitive comments from an officer on Jhanvi's death. The family said that Jhanvi was and will always be very dear to all of us. He is above any cost for his mother and family.
He said that every human being's life is priceless. This should not be underestimated by anyone. For us it was beyond any price. It is very sad for the officer to give such a statement on his death.
Mother's crying condition is bad
Jhanvi's 69-year-old grandfather said that when the video surfaced, we all felt very sad. The girl's mother was in shock after her death. Now this video has deepened the shock. He said how can anyone speak like this after such a tragic incident. He said that we do not understand why this information was not given earlier? How can they say the car was not speeding? We have lost our child. At present, we are not in a position to say anything on the footage.
Regarding the condition of the student's mother, the grandfather said that his daughter has raised Jhanvi with great difficulty. She is not coming out of the house. She is unable to cope with the death of her eldest daughter. He said that people are calling us continuously. But my daughter is still not in good condition. She is crying continuously. Not only this, he has stopped eating since yesterday.
proceed with investigation seriously
At the same time, Indian American MP Raja Krishnamurthy on Thursday urged the Seattle Police to seriously pursue the investigation into Kandula's death. He said that one should not make fun of the student's death. No one has the right to underestimate someone's life. Everyone's life is priceless.