Confirmation of Pope Francis going to music shop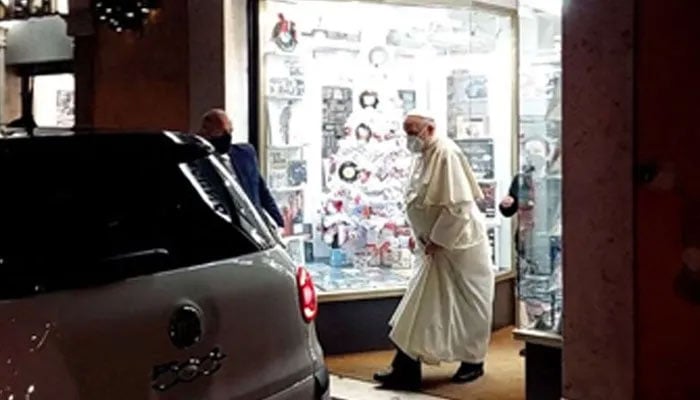 Catholic cleric Pope Francis has been confirmed to have secretly visited a music shop in the Vatican.

According to foreign media, Pope Francis went to a music shop on Tuesday, when he came out, local journalist Javier Mattens made a video of him from his mobile and posted it on Twitter.
Pope Francis has said that Javier Martinez was doing his job as a journalist, expressing his misfortune and congratulating the journalist in a letter.
"I will not deny that it is unfortunate that I was spotted by a journalist after taking all precautionIG measures," he wrote in the letter.
He also said that the only thing I missed after becoming pope was that I could not walk the streets like a normal person.
According to a foreign news agency, the owner of the music shop that Pope Francis visited also confirmed his arrival, saying that Francis arrived at the shop unannounced around 7 pm.
.