Tripura Elections: Political circles have already started raising questions about the two positions of the Left regarding the political relationship with the Congress.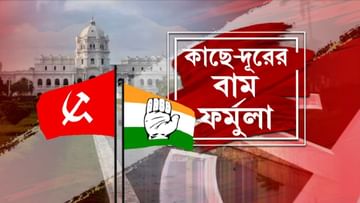 Left-Congress seat compromise in Tripura
Agartala: Assembly polls in Tripura in February (Tripura Elections). Left Congress seats have been compromised. However, a strange position of the CPM is seen with the alliance with the Congress. The Left is avoiding the alliance on the one hand, and the Hand camp on the other. Congress-Left camp decided to jointly march in Tripura. People's Party of Tripura will also be marching with them. However, in this state, the Left did not participate in the closing phase of the Sagar to Pahar Jorad program of the Pradesh Congress. Similarly, they will not be present at the final phase of Rahul Gandhi's Bharat Joro Yatra. Political circles have already started raising questions about the two positions of the Left regarding political relations with the Congress.
The question arises, if in Tripura they can enter the polls in alliance with the Congress, then why the Left is not participating in the program of the Congress in this state? Why are the left leaders of the state working only by sending greetings? While standing by Rahul Gandhi's side at various times, the Left is not participating when Rahul's Bharat Joro Yatra ends in Kashmir. Aren't the grassroots workers of the party and above all the common voters confused in such a dual position? Such questions have already begun to emerge.
If the Left leadership has repeatedly said publicly, the tone of opposition to the BJP should be raised as much as it needs to be, that is exactly what they are doing. There is a need in Tripura right now and that is why they came together. Besides, the party leadership is not in the same way as in Rahul Gandhi's program, but they are standing by Rahul. In this state too, those who are in the anti-trimool struggle, have the left on their side. But in all cases it is not possible to physically go to all places. Such is the explanation of the left leadership.
Incidentally, the political circles think that the opposition has practically fallen into a state of limbo in Tripura. Even the Left was struggling to mobilize people for its programs. In such a situation, the political circles feel that there was no other option but to hold the hands of the two main opposition forces in Tripura, the Left and the Congress, to stop the BJP and that is why this seat is considered a compromise decision.