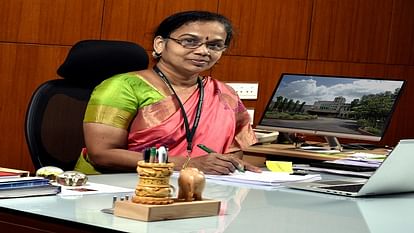 Dr. N Kalaiselvi (file photo)
– Photo: ANI
Expansion
CSIR Director General N Kalaiselvi has claimed that due to Aroma Mission, the income of farmers has more than doubled. On Tuesday, he spoke to the media on the preparations for the foundation day celebrations of the 82nd Council of Scientific and Industrial Research. During this, he said, CSIR is working towards doubling the income of farmers. Through Aroma Mission, the income of farmers has increased by 2.5 percent.
What is Aroma Mission?
The 'Aroma Mission', also known as the Purple Revolution, began in Jammu and Kashmir. Its objective is to generate rural employment for farmers engaged in the cultivation of aromatic crops. Also, the aim is to promote entrepreneurship in manufacturing of aromatic oils and other aromatic products and to reduce the import of aromatic oils.
Speaking on the sidelines of the event, Kalaiselvi said, under the mission, farmers have not only been provided seeds and saplings but have also been taught the farming process. Not only the farmers, but also their families are being taught. We hold the hands of the entire family and scientists are no longer sitting in the laboratory and monitoring. Scientists are now reaching out to farmers. They also visit paddy fields or areas where crops or plants are grown. Even after harvesting, scientists provide whatever help they (farmers) need.