Divorce rumors, Priyanka and Nick dispel misunderstandings among fans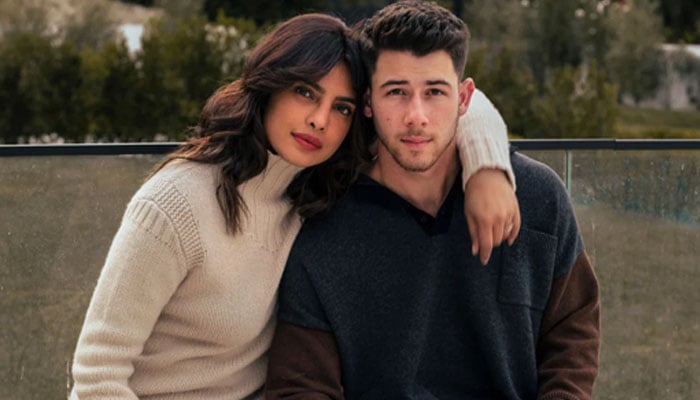 Indian actress Priyanka Chopra and her husband and American singer Nick Jones, who have been showcasing their talents in Bollywood and Hollywood, have cleared up the misunderstanding of fans worried about the news of divorce.
Priyanka Chopra has shared a new photo of herself with her husband Nick Jones on the photo and video sharing app Instagram.
In a photo shared on Instagram, Priyanka Chopra hugs Nick Jones while this photo depicts the beautiful relationship between the couple.
"I love you so much," Priyanka Chopra wrote in a caption to Nick Jones.
The Bollywood actress shared this post on Instagram just 5 hours ago, which has been liked by more than 898,000 people so far, while the series of comments continues.
Fans say that the actress has done a great job by sharing the photo with her husband because it has removed our worries.
Nick Jones, on the other hand, shared the same photo with Priyanka on his Instagram account.
It is to be noted that Priyanka Chopra had recently removed Nick Jones' name from her Instagram account without providing any explanation, after which there were speculations that the two have divorced.
After this, Priyanka Chopra's mother Madhu Chopra, while reacting to the news of her daughter's divorce, said, "This is all nonsense, don't spread rumors."
It may be recalled that Priyanka Chopra and Nick Jones got married on December 1, 2018 in Hindu and Christian style on December 2.
Leading Bollywood actress Priyanka met Nick when she went to America to act in Hollywood shows and movies.


news from:انٹرٹینمنٹ
#Divorce #rumors #Priyanka #Nick #dispel #misunderstandings #among #fans