Excise Department: The boy was taken away from the house! The police are calling and saying 'dead' …. | Purulia youth death allegedly excise man beating him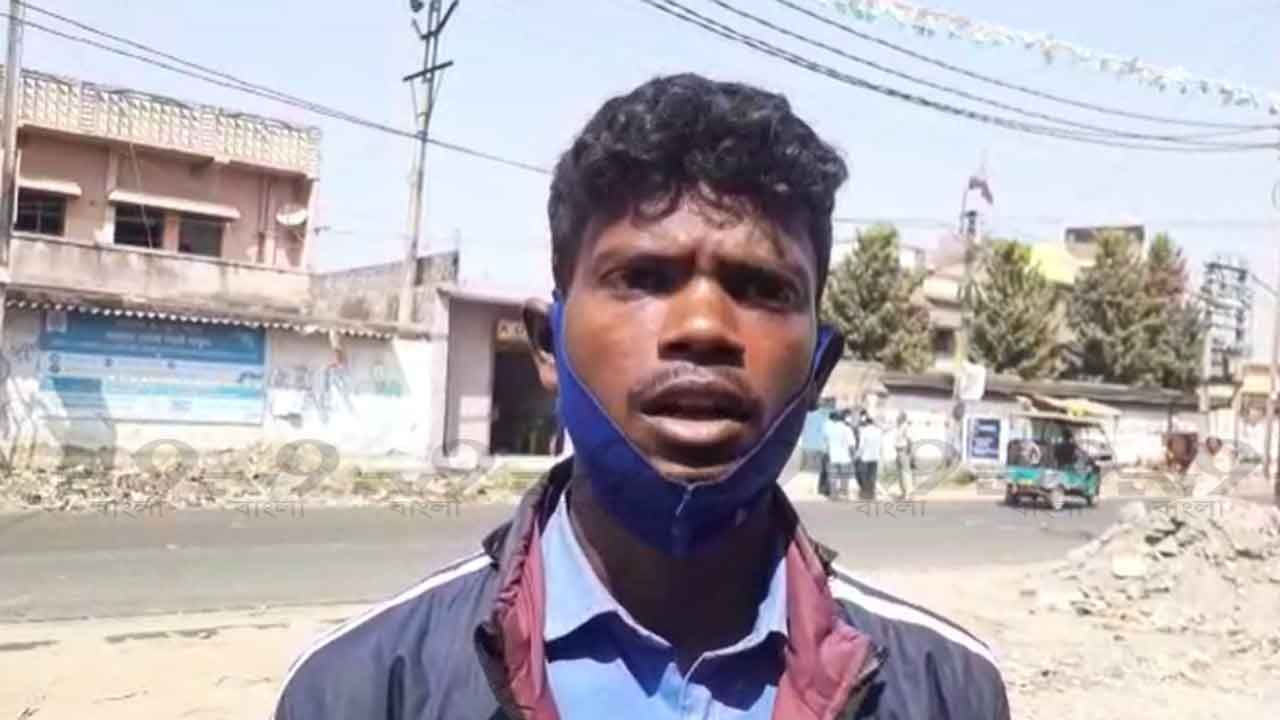 Laltu Mura, the brother of Shikari Mura. Own image
Purulia: A young man was allegedly picked up and beaten. The finger of blame is against the officials of the excise department. Family members of the slain youth surrounded the Jhalda Excise office in Purulia on Monday. They claimed that the young man was taken away from the house after making baseless allegations. Then he was beaten to death. Although the excise department claims, these allegations are completely baseless. No one was beaten. Officers of Jhalda Excise Department raided Rabidi village of Baghmundi police station on February 18. Mura, a young hunter from the same village, was arrested on charges of illegal liquor trade. He is 26 years old. According to the victim's family, he was suddenly taken away that night. Then on the 20th news came from Baghmundi police station that the hunter had died.
The victim's brother Laltu Mura said, "My grandfather got a little drunk. They came from the excise and beat him up and took him away. A few days later he came and said that his grandfather had died. They beat Dada. My grandfather used to get drunk. But he never sold wine. We want appropriate punishment for those who beat and killed our grandfather. "
Meanwhile, OC of Jhalda Excise Department Maidul Islam said, "I am laughing when I hear that he has been killed. Because torturing someone from here is not even a slap in the face. Killing is unimaginable. On the 17th we caught one from Rabidi village. It was about 7:30 in the morning. That is the day we sent him to court. The accused has to be taken to our court by 10:30 am. That day I called the court and said, wait a minute. I may be 10-15 minutes late. Because from Rabidi to Jhalda, from Jhalda to Purulia is a matter of time. Then we were surprised to hear about this allegation. These allegations are completely baseless. "
At the same time, the OC of the excise department Maidul Islam said that the hunter was taken to the court after undergoing all the medical tests. If there was any abnormality in him, then it could not be taken to court. They think this is death for some other reason. Accurate information about the death will be found in the autopsy report, he said. According to the excise department, he was arrested after 20 liters of illegal liquor was recovered from Shikari Mura.
Read more: Mamata Banerjee: Children are not to blame for not being able to speak Bengali properly! The Chief Minister reminded the parents of their responsibilities
.