Fact Check A Viral Photo With The Title Of The Shivalinga Found In The Mosque Of Vietnam | Photo Of Shivling Found In Vietnam 2020 Falsely Linked To Gyanvapi Mosque In Varanasi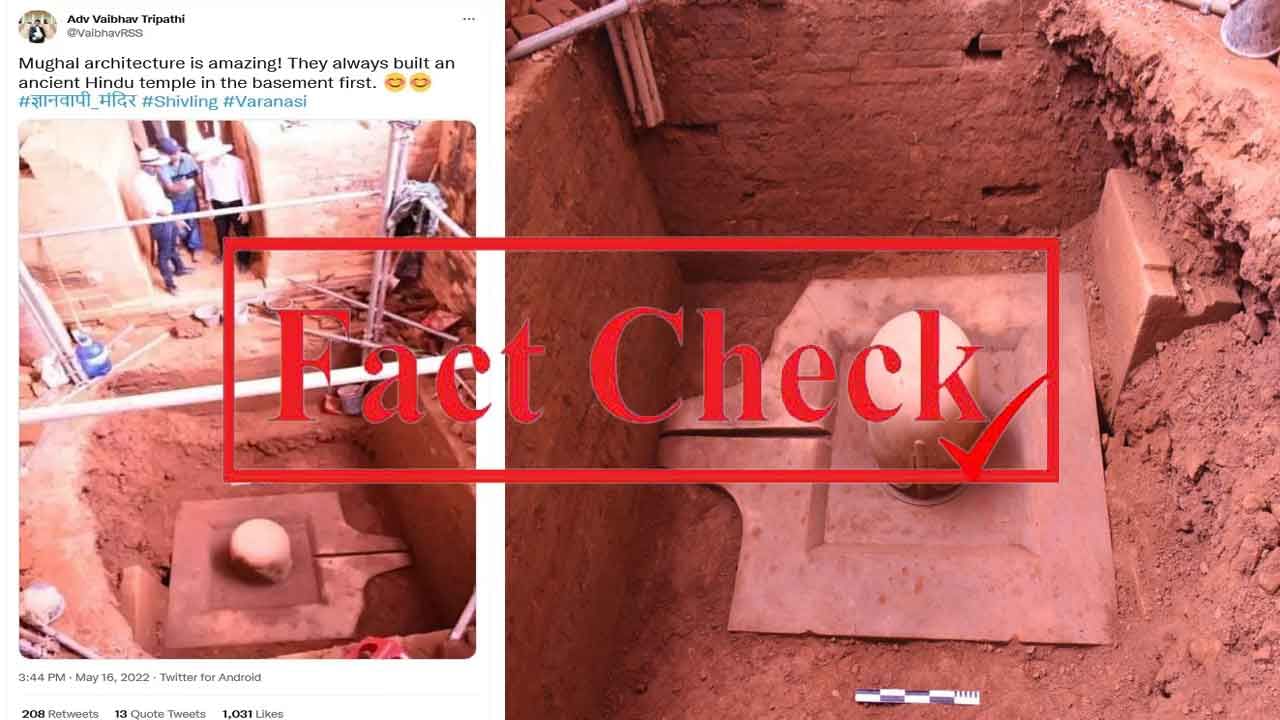 Shivalinga discovered in Vietnam
Reports of '1100 year old' Shivalinga found in Vietnam in 2020
In the Enlightenment Mosque (Gyanvapi Mosque) Discovered Shivalinga (Shivling) A photo with the caption " is circulating on social media. Located in Varanasi, Uttar Pradesh (Varanasi) The Hindu group claimed that the photo was viral during the Mughal era Mosque's legal dispute and the mosque was built on the temple. It is said that Shivalinga was discovered during a court-ordered survey on May 16, 2022. The Anjuman Intezamia Mosque Committee, which represents Muslims, asserts that the object described as Shivalinga is the fountain in the Vaju Khana area. The photo was shared by lawyer Vaibhav Tripathi with a sarcastic caption.
Also Read: Gyanvapi Mosque Survey Supreme Court Orders To Protect Shivalinga, Mosque No Restrictions On Muslim Access
Fact check
Boom Live reports that when a reverse image search was made on Google for a viral photo, reports of a '1100 year old' Shivalinga found in Vietnam in 2020 were published. The news of the Shivalinga being discovered by the Indian Archaeological Survey of India (ASI) in Vietnam is huge news in India. It was reported by Hindi and English news outlets in May 2020, reported by Navbharat Times and News18 Hindi. "The Archaeological Survey of India (ASI) recently discovered a 9th-century monolithic sandstone Shiva Linga, discovered in Maison (a group of Hindu temples partially destroyed in Quang Nam in central Vietnam)," The Print reported. Maison Sanctuary, a UNESCO World Heritage Site, is a temple complex in central Vietnam, the religious and political capital of the Champa Empire. It has partially destroyed structures dating back to the 4th and 13th centuries.
Reaffirming a civilisational connect.

The 9th c CE of Monolithic Sandstone Shiv Linga is the latest find in the ongoing conservation project. Applaud @ASIGoI For the team at their work, the Cham Temple Complex, My Son, #Vietnam. Warmly recall my visit there in 2011. pic.twitter.com/7FHDB6NAxz

– Dr. S. Jaishankar (@DrSJaishankar) May 27, 2020
India's Foreign Minister S Jaishankar has tweeted about praising ASI and highlighting the civilizing link between India and Vietnam. The image of the Shivalinga found in Vietnam has now been zoomed in with the title of 'Shivalinga' discovered in Jnanapathy.
Click here for more Fact Check news
.