First stolen New Year motorcycle recovered, injured accused arrested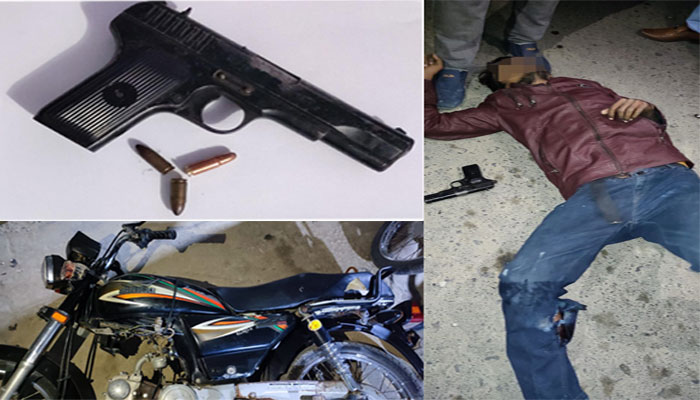 AVLC has clashed with Khokhar Group, the biggest motorcycle thief group in Karachi, during which Waqar, son of Khokhar Group leader Abdul Ghafoor Khokhar, was arrested with injuries while his accomplices escaped.
According to SSP Anti Vehicle Lifting Cell (AVLC) Bashir Brohi, a stolen motorcycle and a pistol were recovered from the possession of injured accused Waqar Khokhar.
He said that the first stolen motorcycle of this year was recovered from the possession of accused Waqar Khokhar on Faisal Highway.
According to Bashir Brohi, accused Waqar Khokhar is involved in innumerable incidents of motorcycle theft and has been arrested 4 times by AVLC.
He said that the accused Waqar is an expert in punching the engine and chassis numbers of stolen motorcycles, who used to sell the stolen new motorcycles in Karachi by punching fake numbers.
The SSP Anti-Vehicle Lifting Cell also said that the accused solicited fake documents from Balochistan on the basis of which he punched fake number plates on stolen motorcycles and sent them to buyers in Balochistan.
.