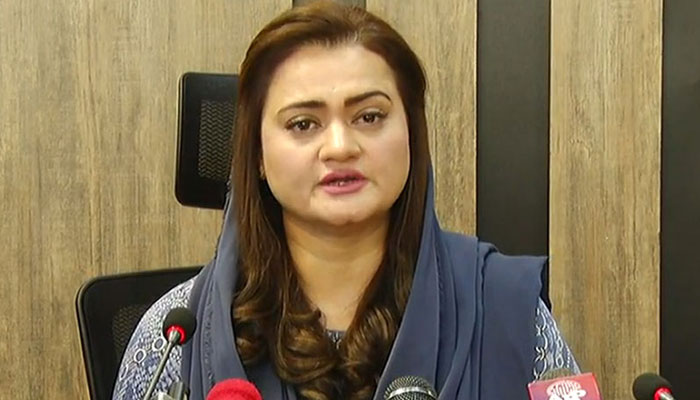 Federal Information Minister Maryam Aurangzeb has said in response to Imran Khan's statement that foreign agents want riots in the country.

He said that the one who talks about partition wants to divide the country.
Maryam Aurangzeb said that this is a devilish game of setting the country on fire with foreign conspiracy and charity money, even if the country burns, his life will be saved.
Earlier, Pakistan Muslim League (N) Senior Vice President and Chief Organizer Maryam Nawaz criticized PTI Chairman Imran Khan without naming him and said that he is called a vulture waiting for dead bodies, not a politician.
In her statement on Twitter, Maryam Nawaz said that whoever's politics needs dead bodies, know that all his tactics have failed.