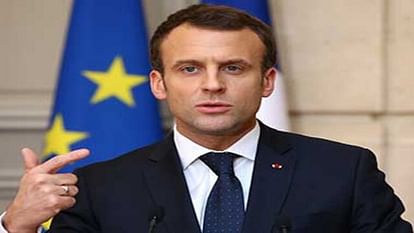 Emmanuel Macron
– Photo: PTI
Expansion
The tussle between France and the military government of Niger continues. French President Emmanuel Macron announced on Sunday that he would recall the French ambassador from Niger within a few hours. Recently, Macron had said that the French ambassador and other diplomats have been taken hostage by Niger soldiers in the embassy itself.
During an interview in France on Sunday, President Macron said that he has decided to recall his ambassador Sylvain Itte from Niger. Many of our diplomats will return to their country within the next few hours. Our military cooperation in Niger has now ended. French troops are no longer needed there. Therefore, by the end of the year we will also withdraw our army. During the interview, Macron told that Niger's President Bajoum has been taken hostage since the military coup. We were taking bold steps to bring about reforms there. I'm really worried about Niger.
Niger soldiers had taken hostage
President Macron had recently told that Niger soldiers have taken the French ambassador and diplomats hostage in the French Embassy. Macron had said that even food was being stopped from being delivered to the ambassador. Our ambassadors are eating rations provided by the military regime. On the question of bringing back other diplomats including the French ambassador, Macron had said that we will soon bring the ambassadors home. Work on this is ongoing. They are the legitimate authority in Niger. I talk to him every day.
That's why this dispute between Niger and France
In fact, after the recent coup in Niger, the tussle between the Niger government and France continues. Because, France is supporting the ousted and former President Bazoum. Let us tell you, the Niger government has taken former President Bajoum hostage. According to media reports, Niger soldiers had ordered Itte to leave the country immediately after the coup. However, Niger later canceled Itte's visa.