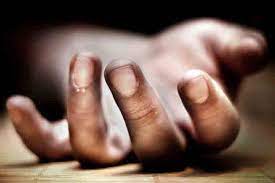 An incident where a youth committed suicide after tying a village bomb around his neck was revealed at Kalamkhar under Dharni police station in Melghat. Due to this incident, there has been a stir in the district and the police have started an investigation. The incident is said to have taken place due to a domestic dispute.
The name of the deceased is Madhu Ramu Gaikwad (35, Res. Kalamkhar). Madhu was doing labour. Due to an argument with his wife, she had left home in the village. He was stressed because of this. Due to this tension, he tied a village bomb around his neck and caused an explosion. The explosion killed him on the spot. A loud noise in the night scared the villagers. They rushed to the spot, when the villagers got a big shock. They realized that Madhu was killed by the Gavathi bomb blast. His body was dismembered in the blast and was seen scattered in the premises of the house. The incident was reported to Dharni police. Under the guidance of Police Inspector Surendra Belkhede, the police team conducted panchnama and sent Madhu's body to Dharni for post-mortem. It is being said that it was suicide in plain sight. Police have started investigation into the incident.
In Melghat, fishing is done in ponds with the help of Gavathi bombs. Even earlier, many people have lost their hands in Gavathi bomb blast in Dharani taluka.