Hold elections in districts with low rainfall; Supreme Court directs State Election Commission – Marathi News | Supreme court directs state election commission to hold elections in districts with low rainfall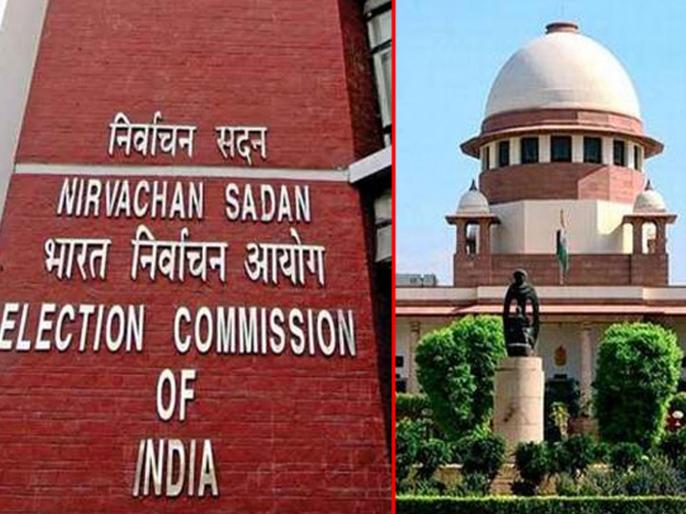 Lokmat News Network
New Delhi: The Supreme Court has directed the Maharashtra State Election Commission (SEC) in a hearing on Tuesday to hold civic and local body elections in rain-fed districts.
The Election Commission does not have to wait till October or November. Elections may be held later in the rain-fed districts. The apex court also said that the commission should take stock of the local situation and decide the election program accordingly. The apex court had on May 4 directed the commission to start the process for holding civic and local body elections. Later, the state election commissioner U. P. S. Madan had called on Chief Minister Uddhav Thackeray and demanded immediate implementation of the court order.
Problems raised by the Commission
– There was curiosity as to whether this election would be held in the rainy season following the directions of the Supreme Court.
– The State Election Commission has stated in its application to the Supreme Court what administrative difficulties are facing in holding the elections in the rainy season.
– Therefore, after the role of the Election Commission, the case was heard in the Supreme Court on Tuesday.
Clear the way to start the process
The election process was halted on March 10 after the state government passed two laws to delimit wards and set election timetables. The order of the Supreme Court will allow the commission to start the election process. Mumbai and Konkan region receives high rainfall from June to September. In comparison, Marathwada, Vidarbha and Western Maharashtra receive less rainfall. Elections for 15 Municipal Corporations, 25 Zilla Parishads, 210 Nagar Panchayats and 1900 Gram Panchayats are pending in the state. If we want to hold so many elections together, they have to be held in at least 2 to 3 stages.
Decisions on weather department forecasts
MUMBAI: The State Election Commission (SEC) has taken a weight and watch role in the Supreme Court's verdict on Tuesday. It has become clear that immediate elections will not be declared in any part of the state. The decision will be taken on the basis of official weather forecast, other statistics and official information, said State Election Commissioner UPS. Madan told reporters.
The proposal to hold general elections in September-October was not accepted, but not rejected. I can't decide for myself. The decision will be taken after considering all the relevant matters. – UPS Madan, Election Commissioner
Web Title: Supreme court directs state election commission to hold elections in districts with low rainfall
Get Latest Marathi News , Maharashtra News and Live Marathi News Headlines from Politics, Sports, Entertainment, Business and hyperlocal news from all cities of Maharashtra.
.