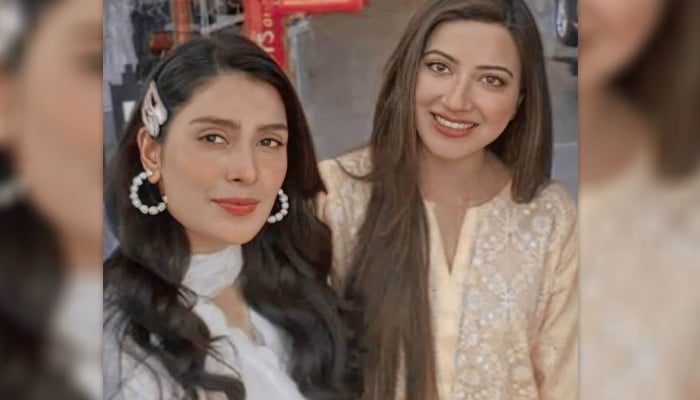 I have learned a lot from Aiza Khan, Ayman Saleem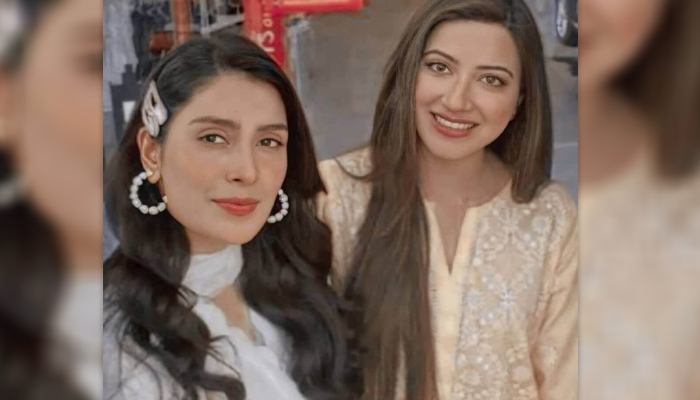 Emerging actress of Pakistan showbiz industry Ayman Saleem has become a fan of professional style of her fellow actress Aiza Khan.
In a recent interview, Ayman Saleem praised actress Aiza Khan and said that "Aiza looks very organized on the sets and she knows very well what to do".
The actress further said that she has learned a lot from Aiza, she has said many times before that Aiza is a very organized actress.
"Every time she got to the set, she knew what she was going to wear, what jewelry and what clothes she would look good in," she said.
Ayman Saleem said that now Mashaallah she is doing another project and their way of doing it is completely different.
"Aiza Khan is an example for her, from whom she is learning how to move forward in the industry," he said.
It is to be noted that Ayman Saleem and his co-star Arsalan Naseer have gained a lot of fame during the special drama 'Chupke Chupke' aired on a private TV channel during Ramadan and both of them have been well liked together.
Both the actors have attracted the attention of the audience due to their interesting dialogue delivery and lively acting in just one play.


news from:انٹرٹینمنٹ
#learned #lot #Aiza #Khan #Ayman #Saleem