I will return to Pakistan team with honor or not: Muhammad Amir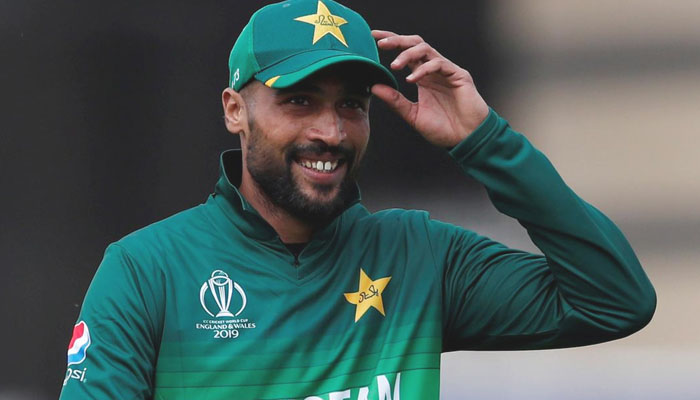 National cricket team fast bowler Mohammad Amir has said that he will not return to the team until the team management contacts him.
During the T10 League, Mohammad Aamir held a virtual press conference in which he answered various questions of cricket fans.
During the press conference, a cricket fan asked Mohammad Aamir about his return to the national team.
Mohammad Aamir replied that the former chairman and management of Pakistan Cricket Board was in touch with me but the new chairman has not made any contact with me so far.
"I will not consider withdrawing my retirement decision until the new team management contacts me," said Mohammad Amir.
"I want to return to the team with dignity, so if the management contacts me, I will consider retiring," he said.
Mohammad Amir added, "I do not want to take back the decision to retire and the team management said that we do not want to feed you, so I will return to the team with honor, otherwise not."
It may be recalled that last year Mohammad Amir had announced his retirement out of frustration with the management.
Fast bowler Mohammad Aamir had lashed out at the management of Pakistan cricket team and said that he was being mentally tortured.
On the other hand, the PCB had termed the decision of Aamir's retirement as a personal decision and said that the name of Mohammad Amir would not be considered for any future international match.


news from:کھیلوں کی خبریں
#return #Pakistan #team #honor #Muhammad #Amir