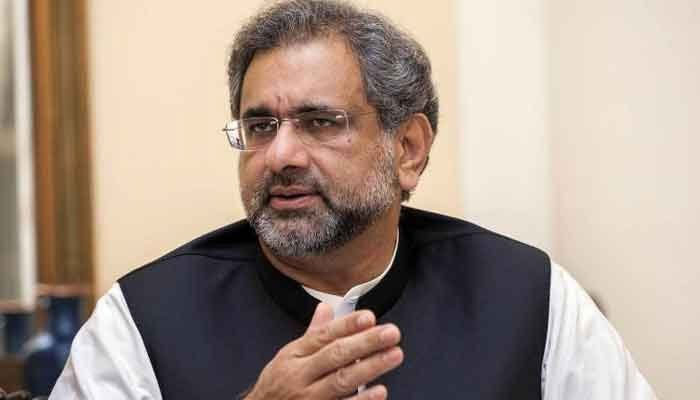 Pakistan Muslim League-N leader and former Prime Minister Shahid Khaqan Abbasi has said that Imran Khan wanted to come to influence the appointment of the Army Chief, the stage of appointment has been amicably decided.
Talking to the media in Karachi, Shahid Khaqan Abbasi said that if he stays within the law, we will welcome Imran Khan and if he stays outside the law, Rana Sahib will welcome him.
Shahid Khaqan Abbasi said that if Imran Khan will set up a new show now, then he will also see it, Imran Khan often understands things late.
The former prime minister said that till date it has not been told what the allegations are, NAB should be abolished and the system of the country should be run.
Shahid Khaqan Abbasi said that the person who holds others accountable should first join the process of self-accountability, abolish NAB, this institution has paralyzed the country's system.
The PML-N leader further said that there is no pressure from the US to talk to Russia, the government does not import crude oil, it does refineries.