Imran Khan used a 6-seater Eclipse 500 aircraft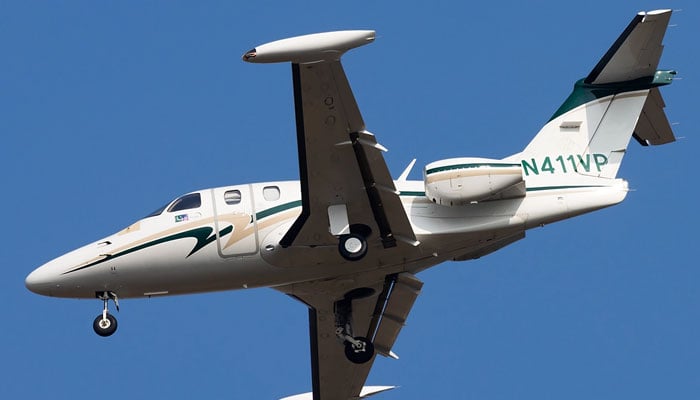 Pakistan Tehreek-e-Insaf (PTI) chairman and former prime minister Imran Khan also flew to Sialkot to attend the meeting and arrived in Sialkot with his leaders on a six-seater Eclipse 500 flight from Islamabad.
According to aviation sources, Imran Khan used an Eclipse 500 chartered plane for the journey.
According to aviation sources, the chartered plane took off from Islamabad Airport at 6:20 pm on Saturday. The plane landed at Sialkot International Airport at 6:55 pm.
According to Sialkot Airport sources, former federal ministers Shah Mehmood Qureshi and Shahbaz Gul arrived in Sialkot from Islamabad with Imran Khan.
Flight code EA50 was used for the flight from Islamabad to Sialkot.
It may be recalled that earlier Imran Khan had used the KP government's helicopter for the Abbottabad and Mardan rallies which was widely criticized.
.