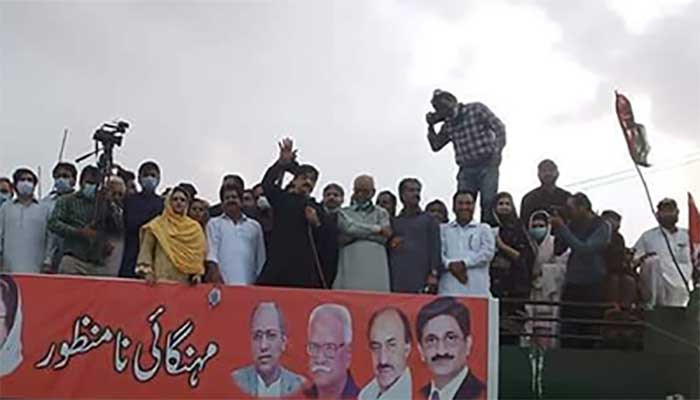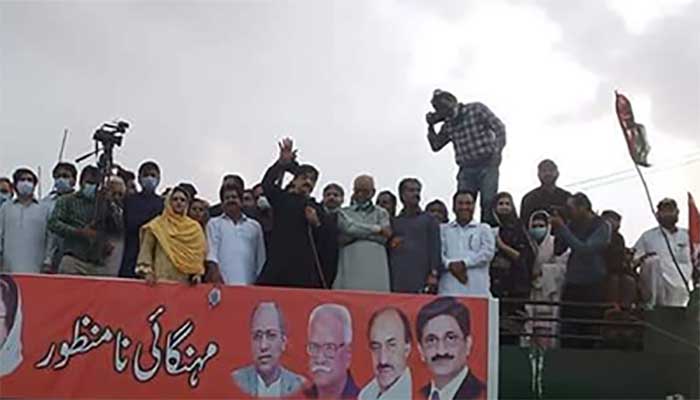 Sindh Chief Minister Murad Ali Shah has said that the dollar has become more expensive by Rs 50 in three years. Imran Khan used to say that if the dollar goes up, then understand that the ruler is a thief.
The Pakistan People's Party (PPP) staged a protest against inflation in Landhi area of ​​Karachi.
Chief Minister Sindh said that flour, sugar thieves, save our lives, give the right to live to the poor, you will leave soon, you do not have to worry.
Murad Ali Shah said that sit-ins are going on all over Pakistan, as long as they remain in power, they will continue to oppress the people in the same way, as long as they remain, people will not get peace, Bilawal will get rid of inflation and oppression.
The Sindh Chief Minister said that the prices of flour and sugar have more than doubled and the rulers have no shame.