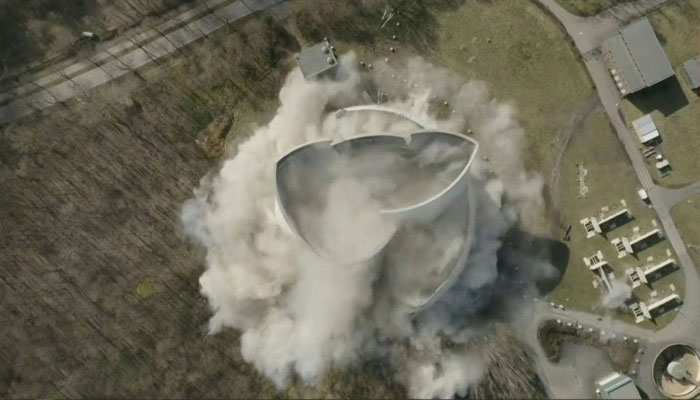 In Germany, an old power plant was demolished with 420 kilograms of explosives, and new companies will be built to replace the power plant.
The power plant that was blown up on Sunday was located in the German city of L لوwen. The Hegdron Group, which acquired the 37-hectare site two years ago, will set up new companies after clearing the site.
After the demolition of the power plant, forty large excavators (heavy construction machines) will now be used to excavate and remove debris. Thousands of people watched the demolition of the plant online.