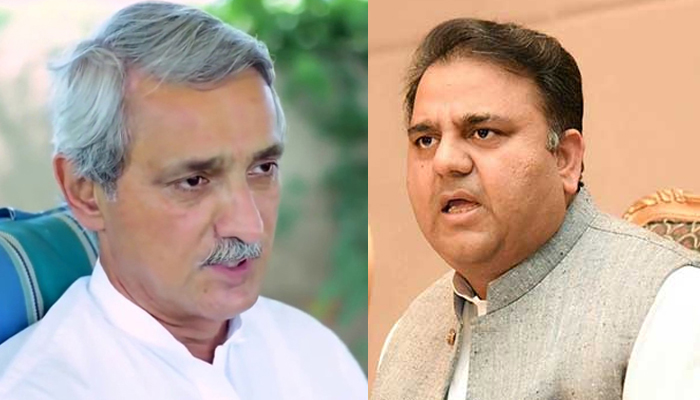 Federal Minister for Information Fawad Chaudhry has said that it has been made clear to the members supporting Jahangir Tareen that the investigation will not be stopped.
The meeting of pro-Jahangir Tareen MPs with PM Imran Khan was responded by Information Minister Fawad Chaudhry.
He said that Jahangir Tareen is an important leader of PTI, he is highly respected in the party, his like-minded MPs have met the Prime Minister.
The federal minister added that Prime Minister Imran Khan had made it clear in a meeting with his supporters that the FIA ​​would not be stopped from investigating.
He said that the Prime Minister had clearly stated that the requirements of justice would be met.
Fawad Chaudhry also said that the supporters of Jahangir Tareen were told that a party which has come into being in the name of justice and accountability cannot maintain double standards of justice for itself and others.
He said that some MNS had lodged a complaint against some government personalities and Senator Ali Zafar would prepare a report on the complaint lodged by some MNS against some personalities.
The Federal Minister said that the Prime Minister had said that neither the FIA ​​nor any other agency would be asked to be lenient with Jahangir Tareen, the demands of justice would be met.