Video of the crew of the unfortunate submarine that sank in Indonesia has come to light.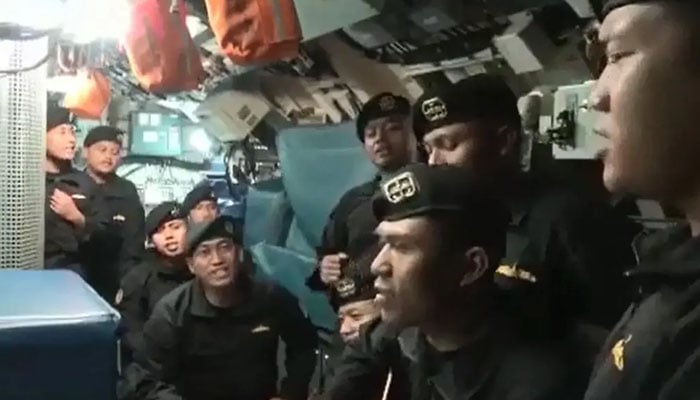 The Indonesian submarine went missing during a recent military exercise, which was found a few days later in three pieces off the seabed.
All 53 crew members were killed in the submarine, but now the Indonesian navy has released a video of the crew that shook everyone.
The video shows staff members chanting, "What's here will go, every beginning is the end, but it's true I don't want to leave yet."
The crew sang the song a few weeks before the crash, and the video covered the death toll of 53 personnel.