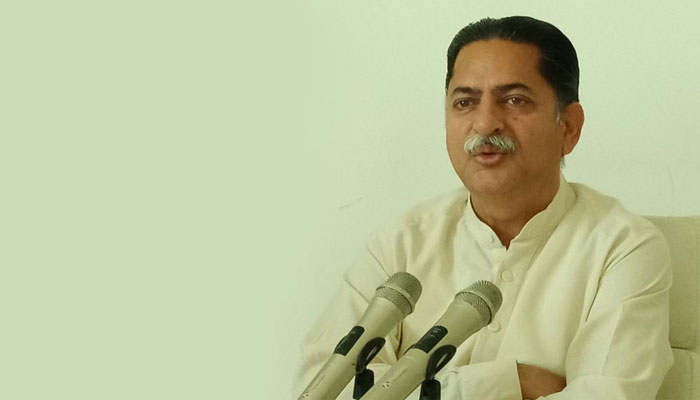 A local court in Lahore has handed over PML-N vice president and PML-N National Assembly member Javed Latif to police on a five-day physical remand for making anti-state statements.
Javed Latif was produced in the court of Senior Judicial Magistrate Sabir Dahir under tight security where the public prosecutor and Javed Latif's lawyers gave arguments.
During the hearing, the investigating officer of the police told the court that Mian Javed Latif had made an anti-state statement which is a serious crime. The report is yet to come, so he should be remanded for 14 days.
During the hearing, Mian Javed Latif's lawyer Syed Farhad Ali Shah argued that his client had been illegally arrested by the police and that all investigations into the case were complete. Has been taken into custody.
Advocate Syed Farhad Ali Shah said that a false and baseless case has been framed against Mian Javed Latif, he is being subjected to retaliation and his statement has been distorted. Send him to jail on remand.
Police sought physical remand of Javed Latif, on which the court reserved its verdict after hearing the arguments of the parties, which was announced about two hours later.
The court granted the police request and remanded Javed Latif in police custody for five days.
The court has ordered the police to produce Mian Javed Latif again in the court on May 3.
It may be recalled that Mian Javed Latif was arrested by the CIA police after his bail application was rejected by the Lahore Sessions Court yesterday.
A case has been registered against Mian Javed Latif for making anti-Pakistan statement in Lahore Township Police Station.