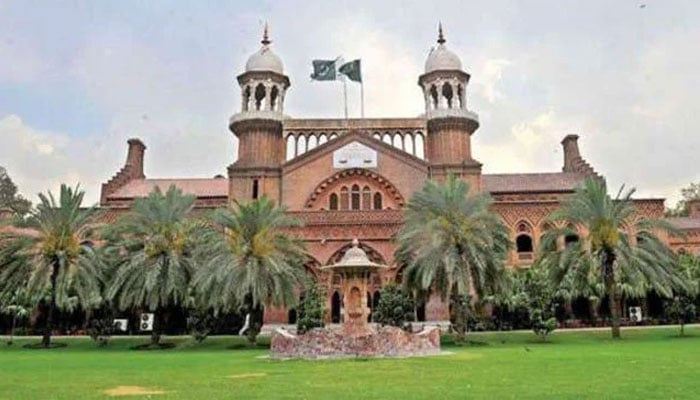 13 new additional judges of Lahore High Court took oath, Chief Justice Muhammad Qasim Khan administered oath to new judges, new additional judges have been appointed for one year.
A simple and solemn swearing-in ceremony was held at the main greenery of the Lahore High Court.
New Additional Judges Justice Sultan Tanveer, Justice Tariq, Justice Nadeem, Justice Ahmed Nadeem Arshad, Justice Ali Zia Bajwa, Justice Abid Chatha besides Justice Shaan Gul, Justice Raheel Kamran Sheikh, Justice Anwar Hussain, Justice Raza Qureshi, Justice Amjad Rafique were present on the occasion. Justice Safdar Saleem Shahid, Justice Shakeel Ahmed and Justice Sohail Nasir took oath.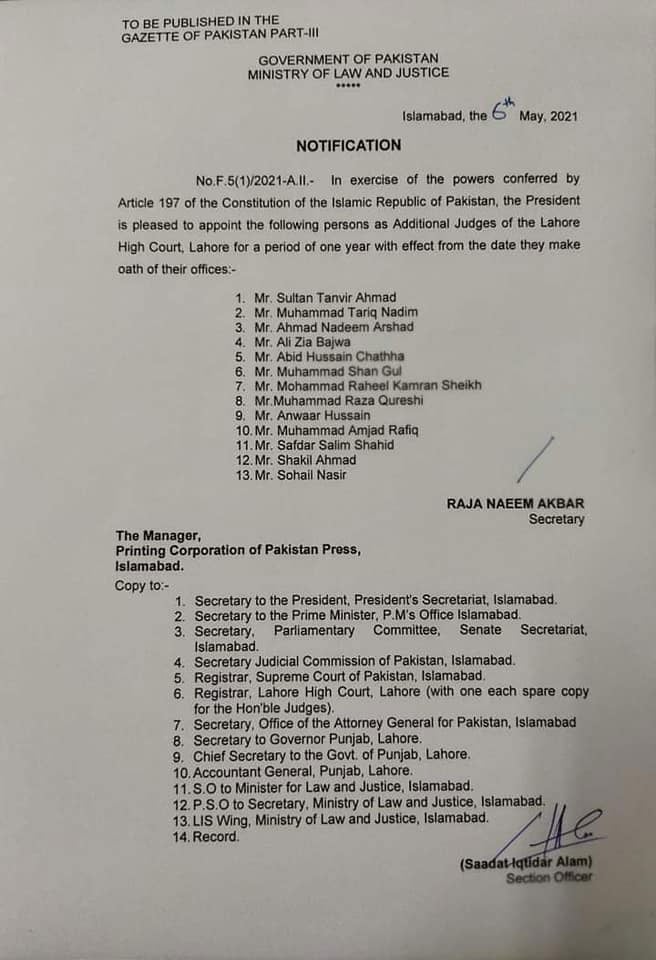 Registrar Lahore High Court Malik Mushtaq Ahmed Aujla officiated the function. Justice Shujaat Ali Khan and other senior judges also attended the function.
Relatives of the new additional judges also attended the swearing-in ceremony. Officers of the Lahore High Court, provincial and federal law officers and senior lawyers were also present on the occasion.
Thirteen additional judges posted in the Lahore High Court have also joined the seniority list. The Chief Justice has approved the compilation of a new seniority list. The number of judges in the new seniority list has increased to 50.