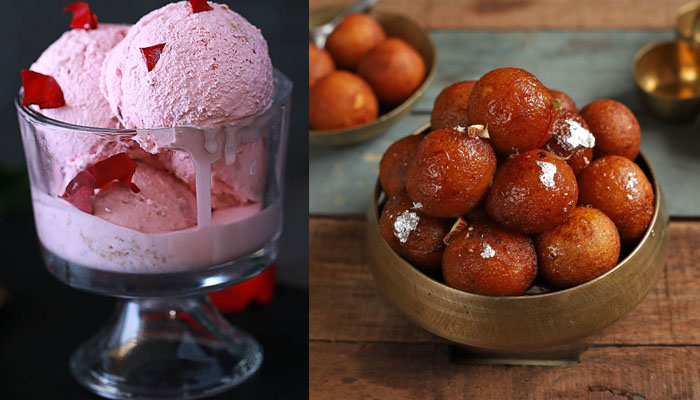 Sweet is the lifeblood of festivals and happiness, without it our every happiness and every festival is incomplete, and like all over the world, people of all ages in Pakistan also eat sweets with great enthusiasm, whether they are children or old, Sweet is everyone's choice.
Sweets and sweet dishes give us a sense of pleasure and double our happiness, they are eaten not only on the occasion of marriage but also on the special occasion of Eid, the soul of every feast is sweet.
Today we will show you two special and traditional dessert recipes that will enhance the splendor of your table.
Throat ice cream: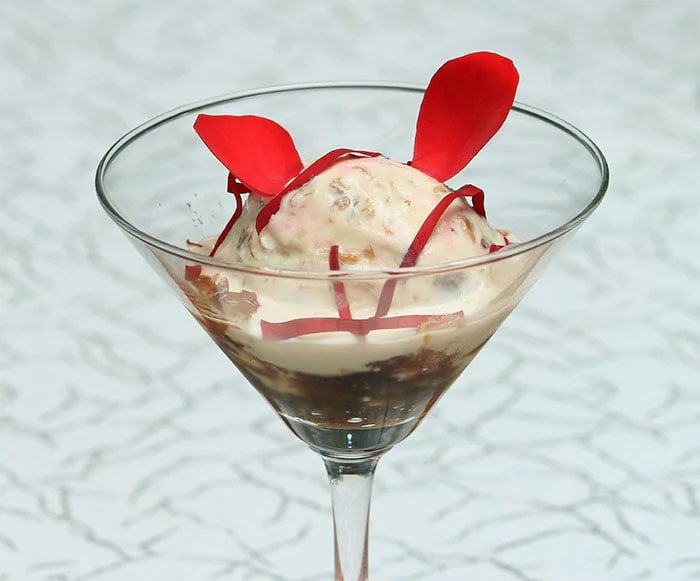 Gulkand ice cream is a delicious dessert that is easily prepared and compelled to compliment the eater.
Ingredients required:
Vanilla ice cream 55 ml
15 grams of gum
Inspiring as needed
Almond pistachios as required
Synthesis:
In a glass, first add a little stimulant, then a scoop of vanilla ice cream.
Then add glaze and add almonds and pistachios for garnish. Delicious glaze ice cream is ready.
Rose petals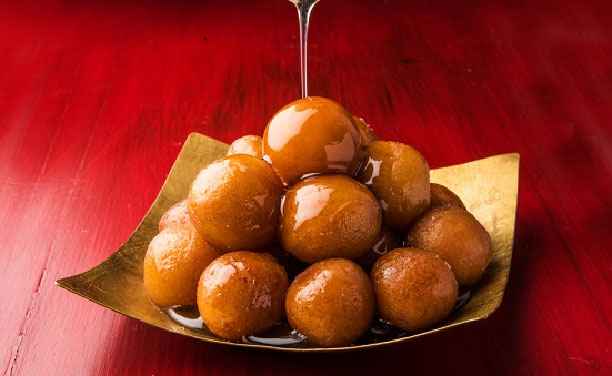 Ingredients required:
Flour 50 grams
Half a teaspoon of baking powder
Lost 500 grams
Two cups of sugar
Egg (half)
Two cardamoms
One and a half liters of cooking oil
Two cups of water
Synthesis:
Take water in a pan and add sugar and cardamom and cook on low heat for 10 to 15 minutes. Then put the khoya in a separate pot and grind it. Add flour, baking powder and egg and mix well and knead and then make round rose berries from flour.
Then heat oil in a pan and put the prepared rose berries in it and fry till light brown. Now put the rose berries in the prepared syrup and keep it for two to three hours, delicious rose berries are ready.