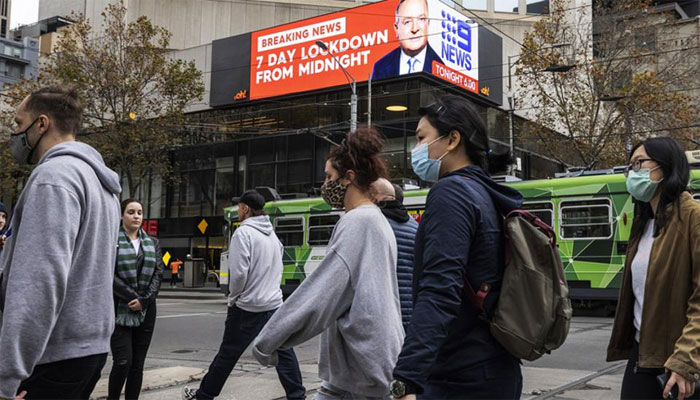 The number of cases of Corona virus of Indian Delta variant has increased to 10 in the state of Victoria, Australia.
Two more new cases of corona have been confirmed in Victoria, bringing the total number of new epidemic cases to 72.
The lockdown in Melbourne, Victoria, is expected to be eased from June 10.
The death toll from the corona virus in Australia has risen to 910, with a total of 30,175 corona cases reported so far.
On the other hand, more than 400,000 new cases of corona virus have been reported worldwide in the last 24 hours, while more than 9,800 corona patients have died.
The number of people infected with the corona virus worldwide has reached 173,764,886, while the death toll from this deadly virus has risen to 3,737,538.
Around the world, 133,082,591 corona virus patients are being treated in hospitals, quarantine centers and in isolation at home, of which 87,405 are in critical condition and 156,644,757 corona patients are in good health. Have succeeded