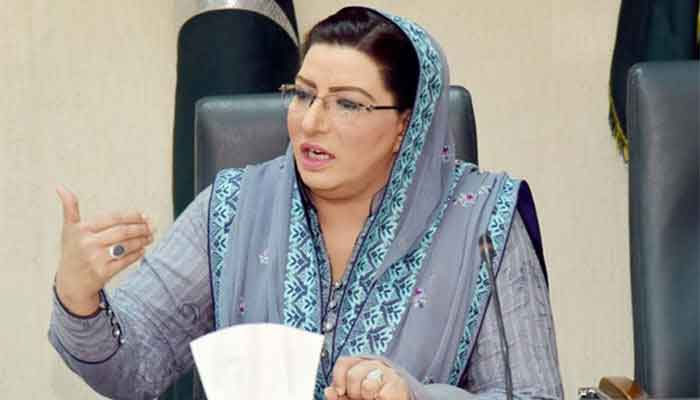 Special Assistant to the Chief Minister Punjab Dr Firdous Ashiq Awan has said that the forthcoming budget will be farmer friendly and people friendly, the opposition is trying to mislead the people.
Addressing a press conference in Sialkot, Firdous Ashiq Awan said that record production of crops has been achieved due to government initiatives and wants to develop the industrial sector.
Firdous Ashiq Awan said that register your complaints on the negligence and carelessness of the city administration, Pakistan is changing, Punjab is changing.
He said that vaccination has become a major challenge, 770 vaccination centers have been set up in Punjab and the number of 770 vaccination centers is going to be increased to one thousand.
Firdous Ashiq Awan further said that promotion of tourism would highlight the positive identity of Pakistan.