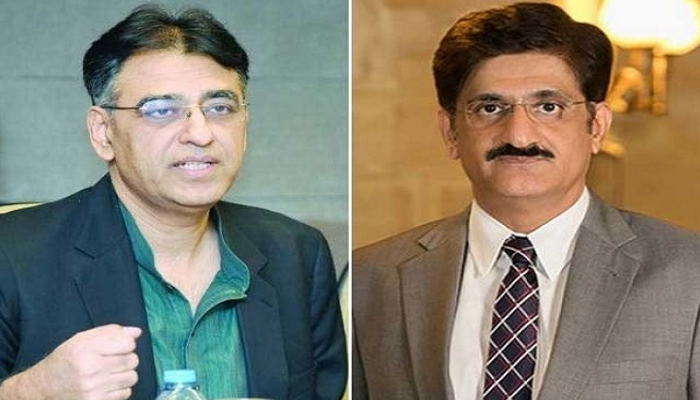 Sindh Chief Minister Syed Murad Ali Shah and Federal Minister Asad Umar came face to face.
The Sindh chief minister accused the federation of not treating the province equally.
He said that development funds are being given to Punjab, no new scheme has been given to Sindh in last 4 years.
Syed Murad Ali Shah said that the federation was constructing a motorway from Lahore to Sukkur with its own money.
The Chief Minister Sindh said that it is said that the project from Sukkur to Hyderabad Motorway will be made through public-private partnership. I ask why this treatment is given to Sindh.
Federal Minister Asad Umar also retaliated against Syed Murad Ali Shah's objection and said that the federal government would spend money for the people of Sindh, not for the Sindh government.
He alleged that the money that went to Sindh before the federation was used to build palaces, diamond necklaces, towers in Dubai, but no money was spent in Sindh.
The Federal Minister further said that PPP is using Sindh card, Prime Minister Imran Khan does not do politics of prejudice.