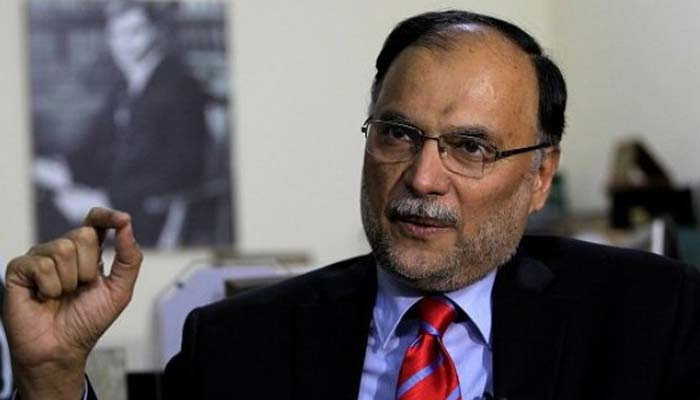 PML-N Secretary General Ahsan Iqbal has demanded an immediate inquiry into the embezzlement of 1,200 billion Corona aid as it has eaten up aid in Corona's name and is now taxing the pensions of retired poor.
Talking to media in Narowal, Ahsan Iqbal said that they are incompetent, incompetent, even if they sit for 30 years, nothing will happen to them, they cannot cover their failures by giving false consolations to the nation.
Ahsan Iqbal said that a spokesman said that the PML-N government had implemented expensive power projects while we had implemented cheap projects keeping in view the 6% growth of the country.
He said that he had never seen such disrespect to the decision of the Supreme Court not to reinstate local body representatives.
The PML-N leader said that Kashmiris could not be helped by creating a social media trend.
He further said that the foreign funding case has been closed for 6 years and the Election Commission should take an immediate decision.