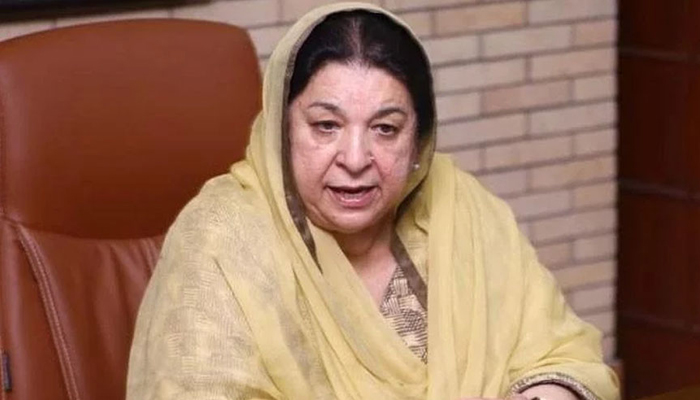 Punjab Health Minister Dr Yasmeen Rashid has said that citizens should not listen to rumors and should be vaccinated against corona.
Talking to media in Lahore, the Punjab Health Minister said that various incentives were being considered for vaccinators.
He said that out of 110 million people in the province, at least 50 percent need to be vaccinated.
Dr Yasmeen Rashid added that the target is to vaccinate 70 million people by the end of this year.
He said that the rate of Corona positive cases in Khanewal is 8% and in Vehari it is 10%, the situation in these districts is disturbing.
The provincial health minister said that corona regulations and restrictions remain in place, the rate of positive cases in Lahore has come down to 1.3 while in Punjab it has come down to 2 percent.
He said that 180,000 people had been vaccinated in the last 24 hours and there was no shortage of corona vaccine.
In response to a question, he said that the Sharif brothers could not build a hospital in ten years where they could get their treatment, they try to go out under the pretext of treatment.
Dr. Yasmeen Rashid said that next Friday there will be sermons on vaccines in mosques, Corona SOPs and restrictions remain in place.
He said that a complete lockdown was going on on Saturday and Sunday.