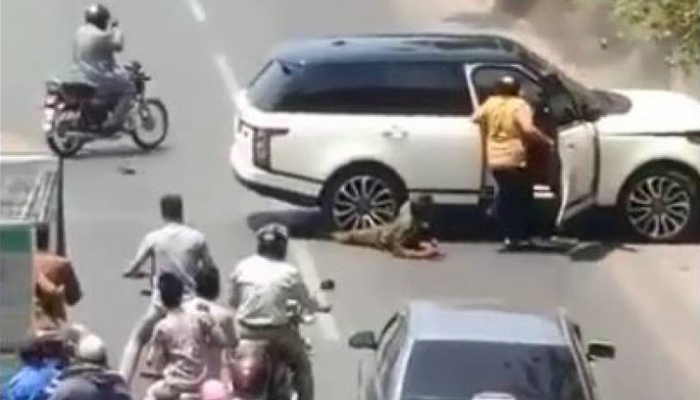 A case of luxury car collision and fire on Canal Road in Lahore has been registered.
The case was registered in the complaint of Head Constable Munawar.
The accused identified himself as a security official to book a hotel room.
According to the report, when the police personnel started taking the accused to the police station, he himself hit a wall in Muslim Town.
The accused pushed the head constable Munawar down and got into the vehicle and fled.
Shortly after the escape, the vehicle caught fire and the occupant was later apprehended.
During interrogation, the accused claimed that Rs. 25 million was present in the burning vehicle.
Police said that the vehicle was completely burnt, no knowledge of the amount, the accused is the owner of a textile mill in Faisalabad.