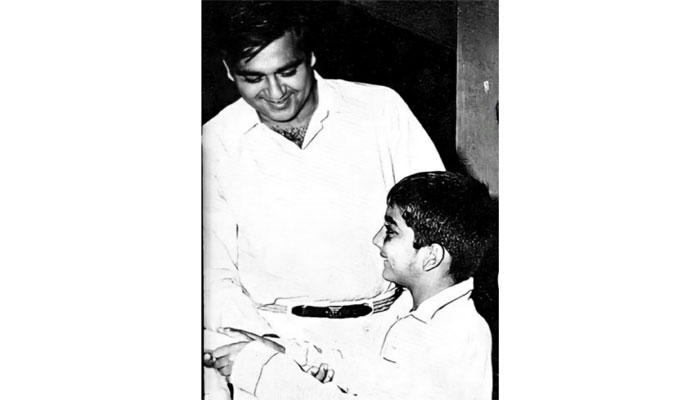 Leading Bollywood action hero Sanjay Dutt celebrated the 92nd birthday of his late father Sunil Dutt.
On this occasion, he shared a touching essay based on his father's memories.
In this post shared on his social media platform, Sanjay Dutt, who has played the lead role in many hit films including Panipat, shared an old childhood photo with his father.
In this photo, the father is holding their hands and they are both smiling. He wrote a caption in which he wrote, Daddy holding my hand in every difficult and good time, all love is for you, happy birthday.
Earlier last month, he shared an emotional note on social media to pay tribute to his father on his 16th birthday.
Actor Sunil Dutt passed away on May 25, 2005 in Mumbai.