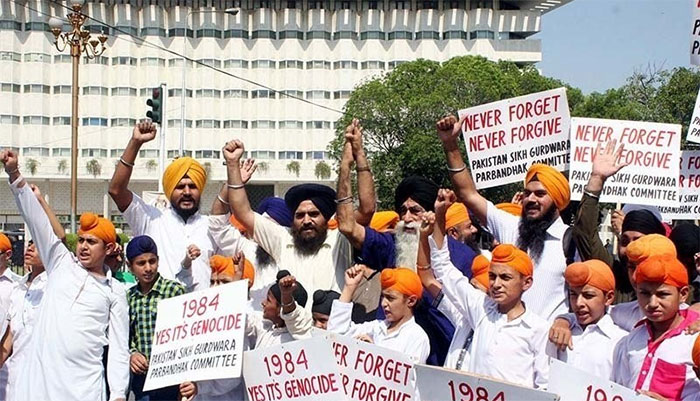 The Sikh community protested against India at Gurdwara Dera Sahib in Lahore.
The Sikh leader said that on June 6, 1984, the Indian Army had massacred unarmed people at the Golden Temple.
Demonstrators condemned the June 6, 1984 incident and said they would never forget the killing of Sikhs.
Demonstrators said that even after 37 years, Sikhs have not received justice and are expressing their grief over the incident.
Sikh protesters said that Indian army is also persecuting Muslims in Kashmir, where is the United Nations.