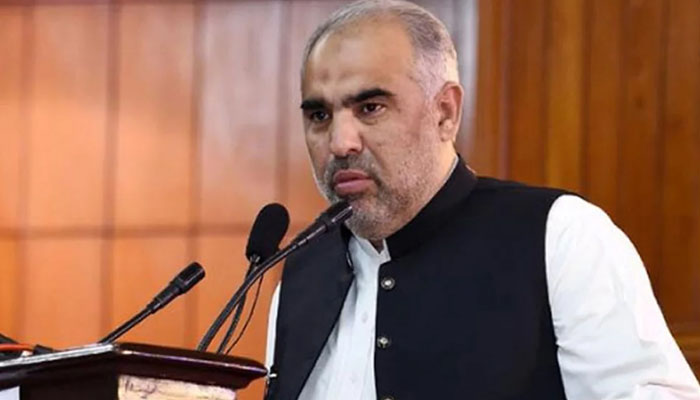 National Assembly Speaker Asad Qaiser has said that the country has the biggest water problem. Let's solve the problem in Parliament.
Asad Qaiser visited Mazar-e-Iqbal where he told the media that he has come to meet the people of Lahore. Lahore is a historical city and prayers will be offered at Badshahi Mosque.
He said that MNS of Lahore has invited Lahore food. It was very enjoyable to eat Lahore pie while Lahore lassi was very much liked.
The Speaker of the National Assembly said that there is an effort and desire to restore the sanctity of the Assembly, I also request the opposition to speak in Parliament.
Asad Qaiser said that Billion Tree Tsunami and Ten Billion Tsunami are going on in phases, there is water problem, there are conflicts in the provinces, global warming should be discussed.
He said that at this time they should talk about the economy on any issue they want to talk about. If the opposition comes to food security and Corona, they will talk openly.
He said that for the first time three resolutions on Kashmir were unanimously passed and passed, a unanimous resolution on Palestine was passed.
Asad Qaiser also said that it was not about politics but about national issues. The government and the opposition have their own point of view. Talk on the floor of the parliament. Listen to others. ۔
The Speaker of the National Assembly said that I have given many production orders to Shahbaz Sharif, who decides thoughtfully and independently and eliminates those who use wrong language.
He further said that in the presence of Imran Khan, there was no idea that Pakistan's bases would be handed over to the United States. There was no agreement or plan with the United States to provide bases.