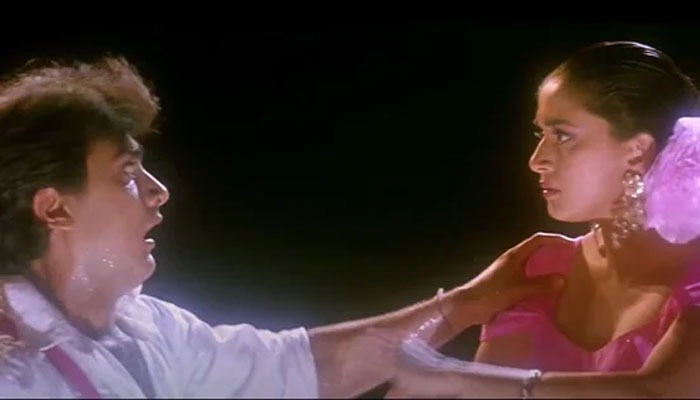 Bollywood's Mr Perfectionist Aamir Khan and Madhuri Dixit's film 'Dil' has been a huge hit and was well received. Goes
However, there are some other memories associated with this film apart from the screen, one of which is the joke and mischief based on which Madhuri Dixit was very angry.
Aamir Khan had once revealed in a program of actor Farhan Akhtar that he had mischievously spat on Madhuri's hands on which Madhuri picked up a hockey stick and ran after him.
According to Aamir, this is how he pretended to look at someone's hand and tell him about his fate and saying that you are very emotional, and people make a fool of you and you believe as I am making. ۔
After which Aamir did the same with Madhuri and spat on his hand.