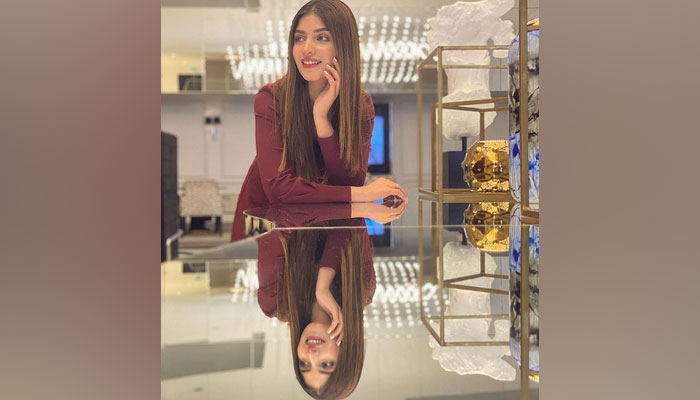 Leading Pakistani TV drama actress Kunza Hashmi asked fans about happiness.
Kunza Hashmi has also shared a unique photo of herself on social media which is very much liked by her fans.
Writing in her post on Instagram, a photo and video sharing app, Kunza Hashmi asked her fans, "What is your point of view on happiness?"
On this post, he also asked the fans to share their opinion in the comments.
This has been followed by a series of interesting comments from fans on his post.
While posing in the photo, Kunza Hashmi is seen standing stylishly on the mirror table, looking very attractive.