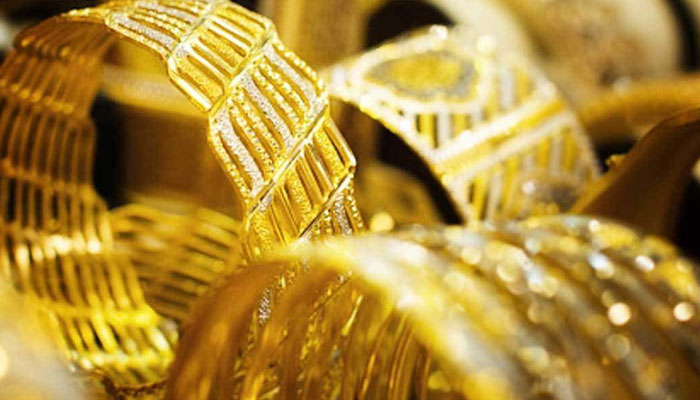 The price of gold per tola has seen a sharp decline in the domestic barter market today.
Sindh Barter Bazaar Jewelers Association says that after a reduction of Rs 650, the value of gold per tola in the country is Rs 111,100.
The price of 10 grams of gold has come down by Rs 558 to Rs 95,250, the association said.