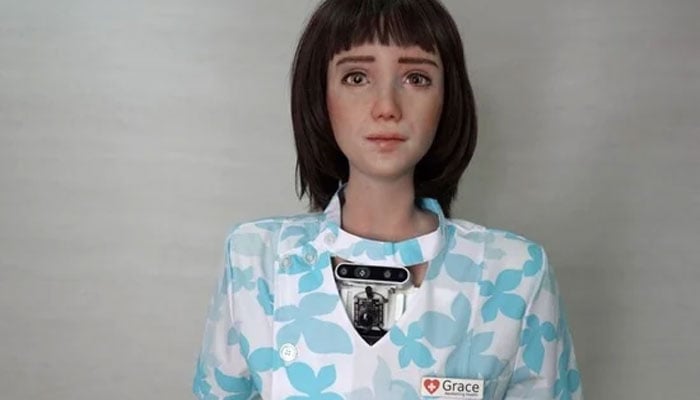 A Hong Kong company has developed a healthcare robot called Grace, which is preparing to reduce work pressure on frontline public health workers in this era of dangerous coronavirus outbreaks.
Yes, David Hansen, the creator of Grace, which bears a striking resemblance to a healthcare professional but also has the ability to socialize, says it now reduces the intense workload on frontline health workers during the global epidemic. Will be helpful.
It can be seen in the lab of the company located in Hong Kong (China). This humanoid robot named Grace has been developed and designed by Hansen Robotics for the healthcare market.
This robot will be very useful for the elderly and lonely people, especially those who fell ill during the Corona epidemic.